The U.S. women's national team was frustrated by Mexico in the first half of Thursday's Concacaf Women's Championship opener, dominating the match but only leading 1-0.
The floodgates always felt like they'd open, though, and that's exactly what happened in the second half, as the U.S. scored five times to cruise to a 6-0 win to get World Cup qualifying off to a flying start.
Here are three observations from the USA's big opening statement in Cary, N.C.
---
Mexico provides a test…for a half
---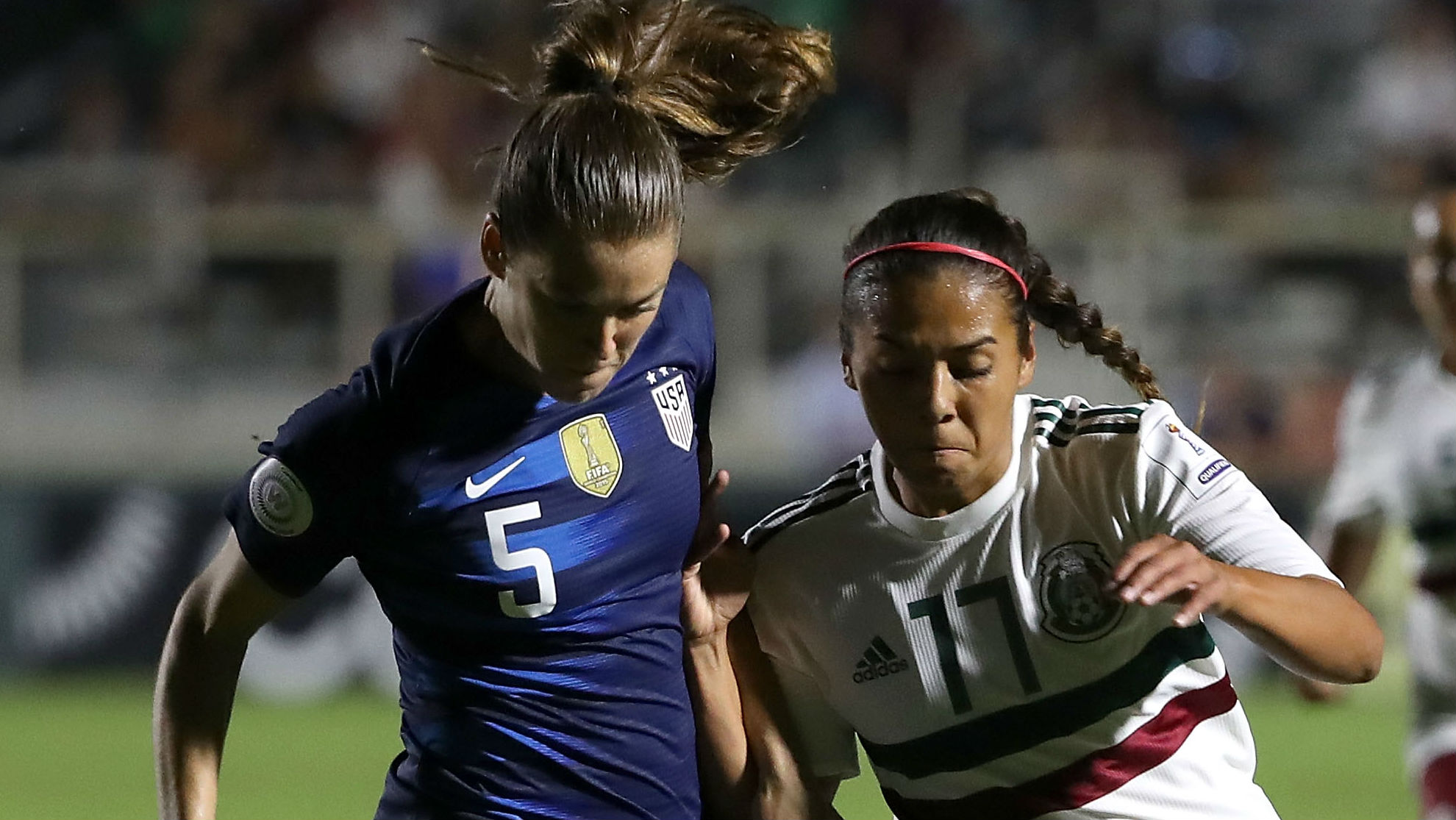 Mexico proved to be a formidable opponent for the USA, but only in certain aspects of the game, and only in the first half. The U.S. unsurprisingly was on the attack for much of the game, but oftentimes ran into a Mexico defense that seemed to specialize in well-timed challenges. The USA's build-up at times could have been sharper but credit has to go to a Mexico side that was able to match the USA's physicality in the game's early stages, at least on the defensive end.
On the other side of the field, however, the U.S. dominated proceedings. Alyssa Naeher wasn't tested all night, as Mexico failed to get a shot on target. Much of the credit for that stat has to go to the USA's defenders and midfielders, who were able to win balls farther up the pitch and stop Mexico attacks before they could ever get started. While Mexico excelled at times on Thursday in the last-ditch challenge department, the USA's control of possession and ability to win duels in the air and on the ground meant they had little defending to do in their own box.
Eventually, though, the U.S. was able to pull away in the second half, and that was largely due to….
---
Set pieces are key once again
---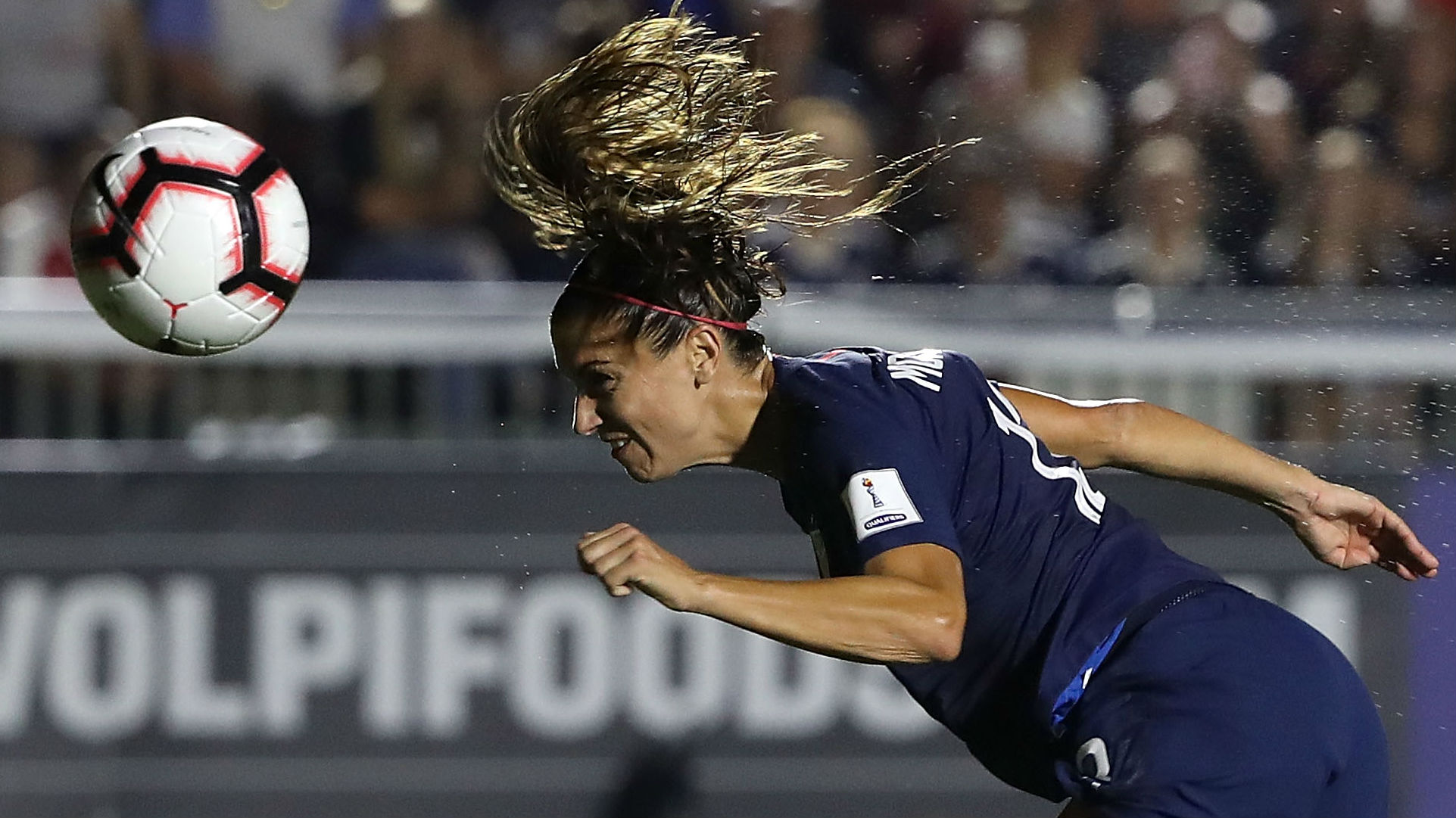 The U.S. has been accused of being too reliant on set pieces in the past, but Jill Ellis' side can hardly apologize for the dominance they consistently display from dead balls. After being frustrated in the first half by Mexico's aforementioned last-gasp defending, the U.S. pulled away in the second half thanks to three goals off set pieces. Julie Ertz, Alex Morgan and Megan Rapinoe all netted from dead-ball situations, with Ertz and Rapinoe taking advantage of the USA's tenacity to score off scrambles in the box.
In a pair of friendlies against Chile in August and Septembers, the U.S. scored five of their seven goals from set pieces. On Thursday night, it was three out of six. Don't expect the USA's set-piece dominance to stop anytime soon, especially against the overmatched opponents they will face for many of the remaining games in this tournament. 
---
Morgan gets back on track
---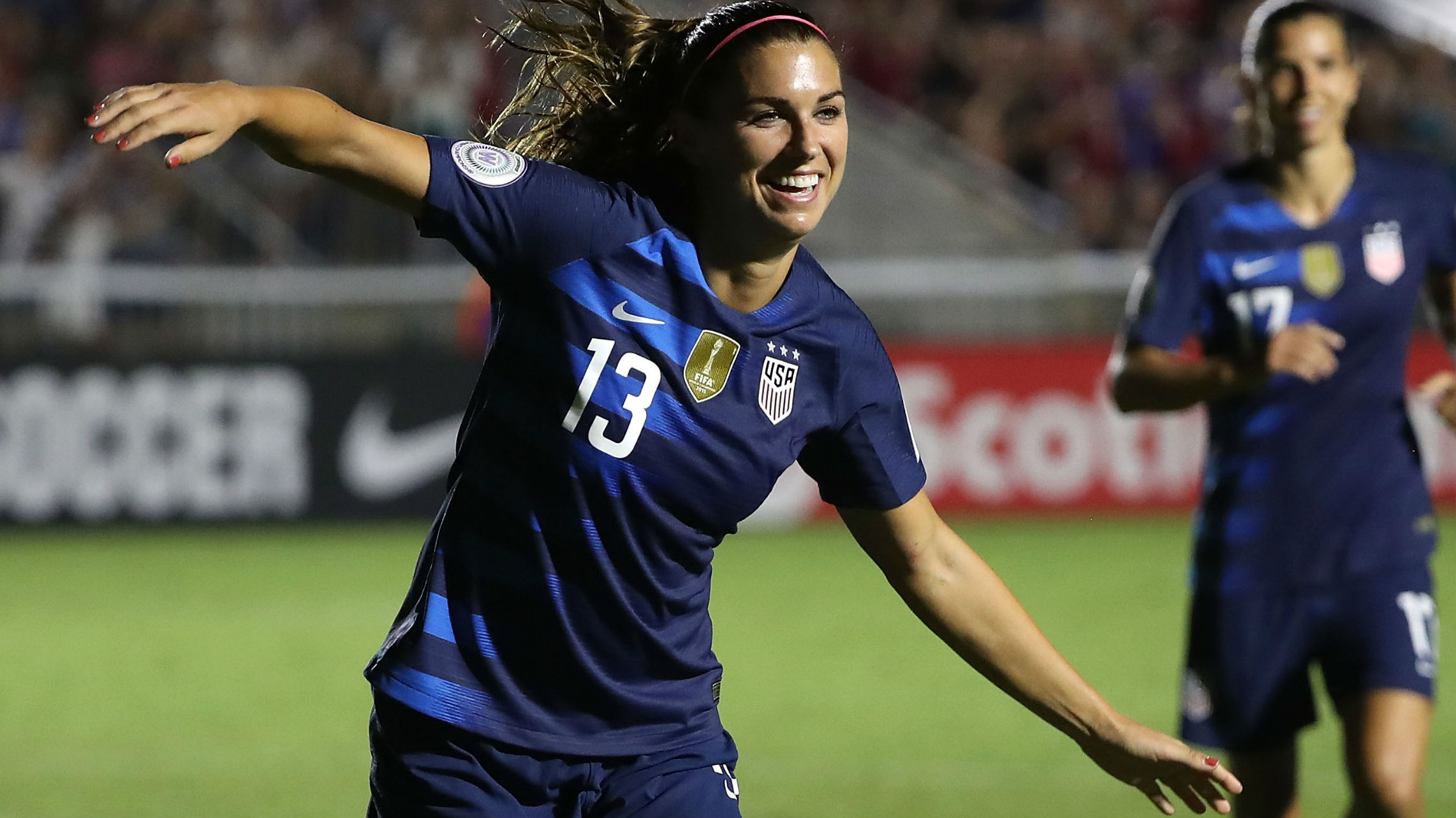 It would be hard to say Alex Morgan was in a slump heading into Thursday's game, but there was slight cause for concern after the striker only managed five goals in NWSL this season with the Orlando Pride, then went three consecutive games with the USWNT without a goal. On a team that has enviable depth all over the field, Morgan is the team's only true option as a No. 9, with longtime midfielder Carli Lloyd as her backup. 
If there was any slump, Morgan broke out of it in a big way on Thursday, netting two second-half goals to contribute to the team's onslaught in the final 45 minutes. With games against Panama and Trinidad & Tobago to round off Group A, it will be pretty surprising if Morgan doesn't add more to her tally before the semifinal stage. 
Recent Testimonials
I like it

The app has a lot of sports channels and quality is good!

Oh.my .God

Unbelievable working…you Just subscribed and tried for free

Excellent service

Excellent service , some English channels not the best but other European channels are brilliant all football always on

Live Sport channels

Sports and lots of other channels HD quality No bugs No spam Easy to change channels No credit card for trial —————————— 100% Recommended

Gbpsports

Perfect app to watch live channels in HD quality

No commitment and no credit card binding

The subscription is a new way which relying on a simple activation code, no commitment and no credit card binding. Live streaming is fast and clear.

Quality is Amazing

Just subscribed and tried, I gotta say the streaming quality is amazing! Very clear and no delay at all. I watched Man United match last Sunday, fatanstic video quality and I really enjoyed with my friend, great work and keep it up!

Plenty of stuff

Many thanks! Plenty of stuff.

I love the app

I love the app interface so simple and straight forward to use. The content is High Definition and finally the services are affordable.