Jamshedpur FC's marquee signing Tim Cahill is looking forward to the upcoming Indian Super League (ISL) season. The Australian striker is confident of his team's abilities after the pre-season in Spain. 
"It is going to be a tough season. We have to focus on ourselves. We have been working hard in preseason. We wanna be organised, play nice football and win matches," Cahill said. Although the former Everton star is the only marquee player in the league this season, he feels no pressure and wants to focus on the collective effort. 
"(I feel) no pressure of being one of the biggest players in the league. We have to show on and off the park what we are doing as a club.
"ISL is a shorter league with fewer teams. But the key is the league structure. I can speak about my club and Jamshedpur's structure is the key to success. Professionalism is important.
"Chinese Super League has big investments. They have big names in the league, some of the top players play there. The teams play in the AFC Champions League. As a marquee ISL player, I want to do well on the pitch bring and more crowd to the grounds," the 38-year-old said.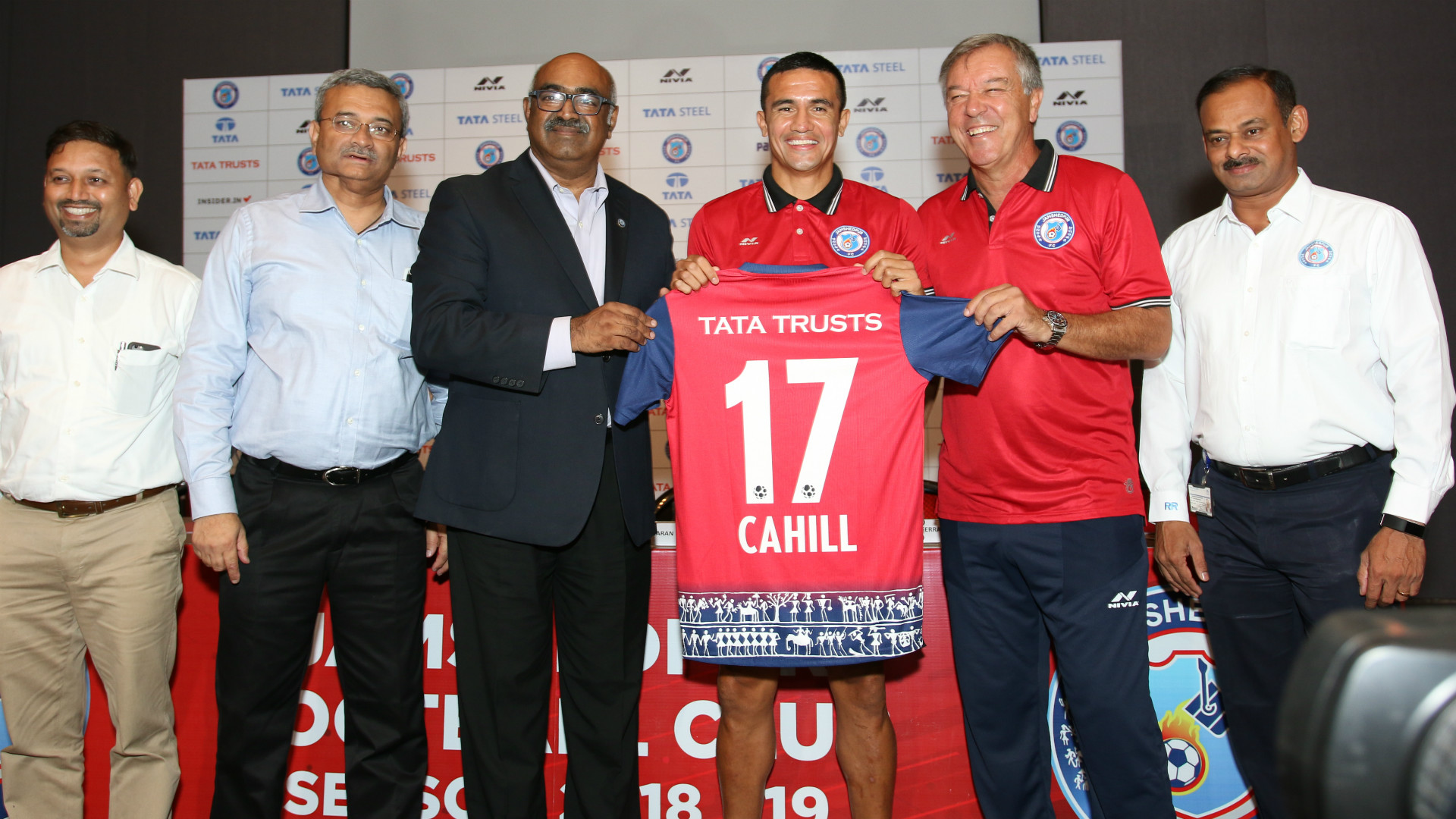 Tim Cahill revealed that he was approached by many agents in the summer. "During and after the World Cup, I was approached by many agents. I had offers from mainly the Middle East and Asia. But for me, the biggest thing was to understand the team.
"(I want to maintain) my level of fitness with the youngsters. I picked the right time to come to the league which (runs for) 6 Months and (has) 18 games (for each club)," he added. 
Cahill is set to miss his team's first match of the season due to a suspension he picked up when he was at Millwall last season. But the player isn't too concerned. "That's life, that is how it goes on. I knew this before I signed for Jamshedpur. I thought I wasn't going to play before this opportunity came around." he stated.
The Socceroos player also supports the break in the league schedule during the AFC Asian Cup in January 2019.
"We have to adapt to the schedule. Need time off for the Asian Cup if you want your national side to do well. Look around, the biggest leagues have a gap for an international tournament," he concluded. 
Recent Testimonials
I like it

The app has a lot of sports channels and quality is good!

Oh.my .God

Unbelievable working…you Just subscribed and tried for free

Excellent service

Excellent service , some English channels not the best but other European channels are brilliant all football always on

Live Sport channels

Sports and lots of other channels HD quality No bugs No spam Easy to change channels No credit card for trial —————————— 100% Recommended

Gbpsports

Perfect app to watch live channels in HD quality

No commitment and no credit card binding

The subscription is a new way which relying on a simple activation code, no commitment and no credit card binding. Live streaming is fast and clear.

Quality is Amazing

Just subscribed and tried, I gotta say the streaming quality is amazing! Very clear and no delay at all. I watched Man United match last Sunday, fatanstic video quality and I really enjoyed with my friend, great work and keep it up!

Plenty of stuff

Many thanks! Plenty of stuff.

I love the app

I love the app interface so simple and straight forward to use. The content is High Definition and finally the services are affordable.