The 2018-19 edition of the Indian Super League (ISL) will mark the fourth consecutive season with Chennaiyin FC for Raphael Augusto.
The Brazilian midfielder has seen both highs and lows, mostly highs in his three years so far with the Chennai-based outfit. His arrival on loan from Brazilian club Fluminese in 2015 saw the Marco Materazzi-coached club lay its hands on a maiden ISL title.
The midfielder's energetic contributions towards Chennaiyin's title-winning season saw him hailed as the 'find of the season' by many pundits including former Bengaluru FC coach Ashley Westwood. Although he did not grab a single goal or assist during the campaign, the Brazilian's drive and ability to shield the ball effectively in midfield was crucial to Chennaiyin's attacking tempo throughout the league.
His season was unfortunately cut short by an injury in the penultimate league game against Mumbai City FC but his performances had done enough for him to become a fan favourite and it came as no surprise when he was signed on by the club for another season come 2016.
A disastrous campaign unfolded for the defending champions in the third edition with Materazzi's men putting up a shambolic defence of their crown. Augusto and his team-mates finished second from bottom after accumulating a measly 15 points from their 14 games. Despite Chennaiyin's disastrous season, Augusto still managed to catch the eye by grabbing four assists.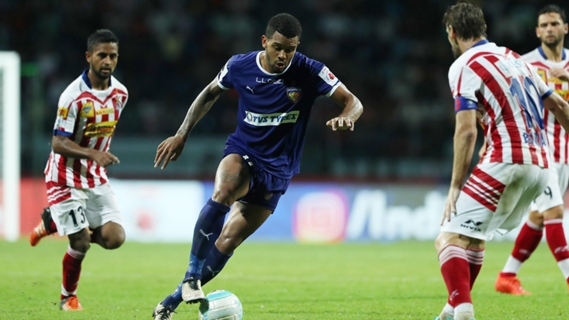 A huge overhaul followed in the following summer with World Cup winner Materazzi departing the club along with plenty of players. Augusto was the only overseas player to be retained in the end by the club with the Brazilian's performance earning him a two-year long-term contract.
"I can't express in words how I feel for Chennaiyin FC and for the people of Chennai and Tamil Nadu. We have a special bond. I have spent two seasons already and look forward to be at the club for many more years. We didn't get the results we wanted last season after the success of 2015 so I am determined to bring the trophy back to Chennai," Augusto had stated after signing his new contract.
Augusto and his team-mates returned the trophy back to Chennai alright. Chennaiyin powered their way to a second ISL title in three years. The champions' third goal in the final against Bengaluru FC was scored by Augusto, which gave them breathing space on the night and ensured Miku's injury-time strike ended up just as a consolation.
It didn't take long for the attacking midfielder to become a firm favourite of new coach John Gregory as he went on to make 18 appearances over the course of the season. He had claimed he wanted to top the assists' chart at the beginning of the season but it was goals that the Brazilian mostly dealt with. He ended up with only the one assist but scored three goals overall in his most prolific ISL season to date.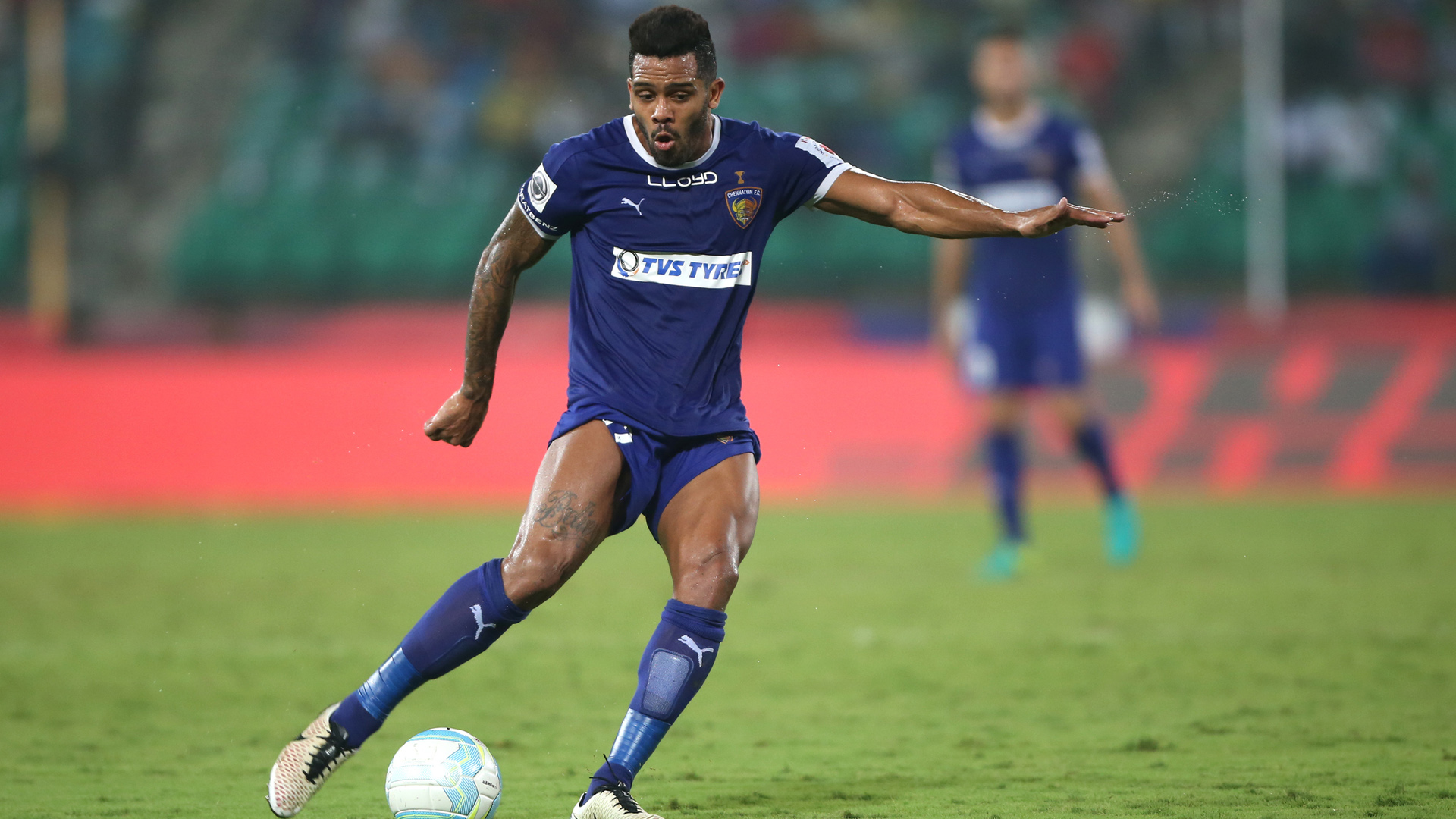 Perfectly embodying the fighting spirit and collective effort which had very much become Chennaiyin's template for success under Gregory, Augusto's technical ability on the ball and driving runs through the middle can make him nightmare to defend. His brilliance with the ball at his feet is no surprise considering the Brazilian's initiation to the game came through futsal.
In a league where most of the overseas signings are players at the tail-end of their careers or in some cases even enjoying a second wind, Augusto stands out for the sheer fact that he has spent most of his prime years in it.
Through Chennaiyin's peaks and troughs, the Brazilian has been one primary constant.
At 27 years of age and with 45 ISL appearances under his belt, Raphael Augusto is ready to go once again and he will no doubt be a key player for Gregory once again in Chennaiyin's quest to become the single most successful club in the league's history.
Recent Testimonials
I like it

The app has a lot of sports channels and quality is good!

Oh.my .God

Unbelievable working…you Just subscribed and tried for free

Excellent service

Excellent service , some English channels not the best but other European channels are brilliant all football always on

Live Sport channels

Sports and lots of other channels HD quality No bugs No spam Easy to change channels No credit card for trial —————————— 100% Recommended

Gbpsports

Perfect app to watch live channels in HD quality

No commitment and no credit card binding

The subscription is a new way which relying on a simple activation code, no commitment and no credit card binding. Live streaming is fast and clear.

Quality is Amazing

Just subscribed and tried, I gotta say the streaming quality is amazing! Very clear and no delay at all. I watched Man United match last Sunday, fatanstic video quality and I really enjoyed with my friend, great work and keep it up!

Plenty of stuff

Many thanks! Plenty of stuff.

I love the app

I love the app interface so simple and straight forward to use. The content is High Definition and finally the services are affordable.