FC Goa head coach Sergio Lobera felt that Ferran Corominas' rash challenge on Marko Stankovic wouldn't have been punished with a red card had Diego Carlos not been sent off for a similar offence a few minutes earlier. 
The Gaurs romped to a 4-2 win over FC Pune City in their Indian Super League (ISL) clash at the Fatorda Stadium on Sunday. Corominas scored a brace but saw red for a high-footed challenge on Stankovic late in the second-half. Pune City's Diego Carlos received the marching orders for a horrible foul on Seriton Fernandes.  
"Evidently, that's bad news for us because we are losing a player who has been good for us. In my opinion, had the other team (FC Pune City's Diego Carlos) not received a red card, with all respect to the referees (Pranjal Banerjee), I don't think it would have been a red card for Coro either," Lobera opined.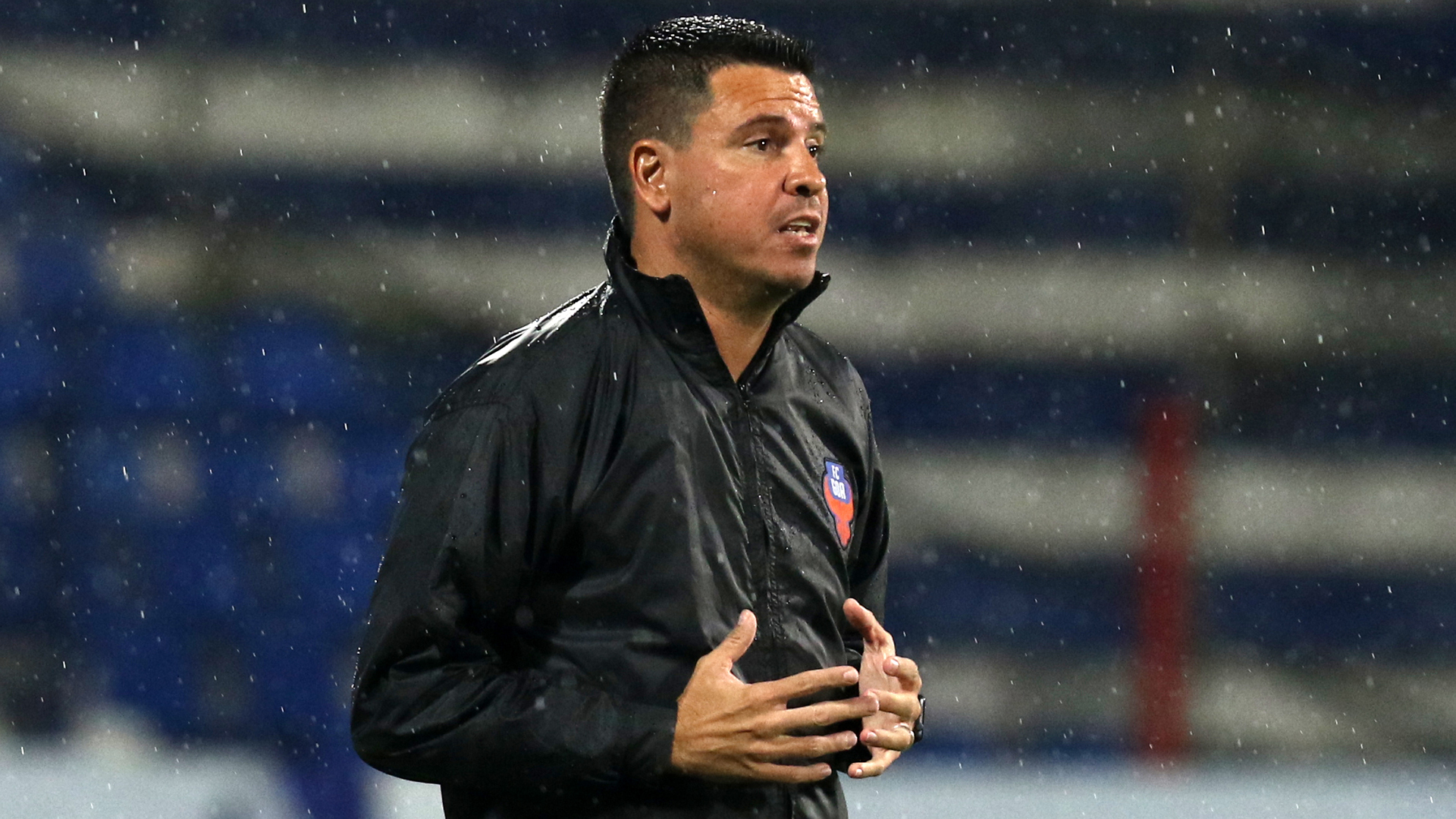 The red card did not stop the coach from applauding his team's effort. "I'm happy with the performance. We managed to score nine goals in two games. We have played an open game today which game the other team a lot of opportunities. The two goals that they scored were tiny little mistakes that we made."
FC Goa were constantly knocking on the doors of Pune City's defence and Lobera is pleased with this aspect of his team's gameplay. 
"When we go out to play, the idea is always an attacking game. Ultimately a coach has to find the best possible men and do the best possible thing out there. So it's not about liking or not liking (the reputation). It's about ensuring that everything is done in the best possible manner. 
"Marcelinho and (Emiliano) Alfaro have already shown their quality. It's true that they created a lot of chances but we created a lot more than them. We scored four (goals) and ultimately football is all about getting those opportunities and taking them."
 
Recent Testimonials
I like it

The app has a lot of sports channels and quality is good!

Oh.my .God

Unbelievable working…you Just subscribed and tried for free

Excellent service

Excellent service , some English channels not the best but other European channels are brilliant all football always on

Live Sport channels

Sports and lots of other channels HD quality No bugs No spam Easy to change channels No credit card for trial —————————— 100% Recommended

Gbpsports

Perfect app to watch live channels in HD quality

No commitment and no credit card binding

The subscription is a new way which relying on a simple activation code, no commitment and no credit card binding. Live streaming is fast and clear.

Quality is Amazing

Just subscribed and tried, I gotta say the streaming quality is amazing! Very clear and no delay at all. I watched Man United match last Sunday, fatanstic video quality and I really enjoyed with my friend, great work and keep it up!

Plenty of stuff

Many thanks! Plenty of stuff.

I love the app

I love the app interface so simple and straight forward to use. The content is High Definition and finally the services are affordable.