---
ANALYSIS – Raisa Simplicio & Rupert Fryer
---
Following World Cup 2018, Brazil coach Tite and his technical staff are leading a process of renewal in the Selecao. Their work has been broken down into three stages: the short, medium and long term.
The short term utilised the six Brasil Global Tour dates from September to November, the first big test of which arrived this week with the Superclasico against Argentina in Jeddah.
Neymar refused to lose Miranda takes the Superclasico
Posted by Brasil Global Tour on Wednesday, October 17, 2018
The 1-0 victory over their old rivals made it four straight victories, but it is the performances rather than the results of those matches that are most important to the coach.
Tite has taken the opportunity to introduce a number of new faces, handing out nine debuts since the World Cup (Neto, Felipe, Eder Militao, Andreas Pereira, Arthur, Lucas Paqueta, Richarlison, Everton and Pablo), while retaining the core of the World Cup squad. The intention is to find an ideal blend of youth and experience.
---
A FIXED CAPTAIN
---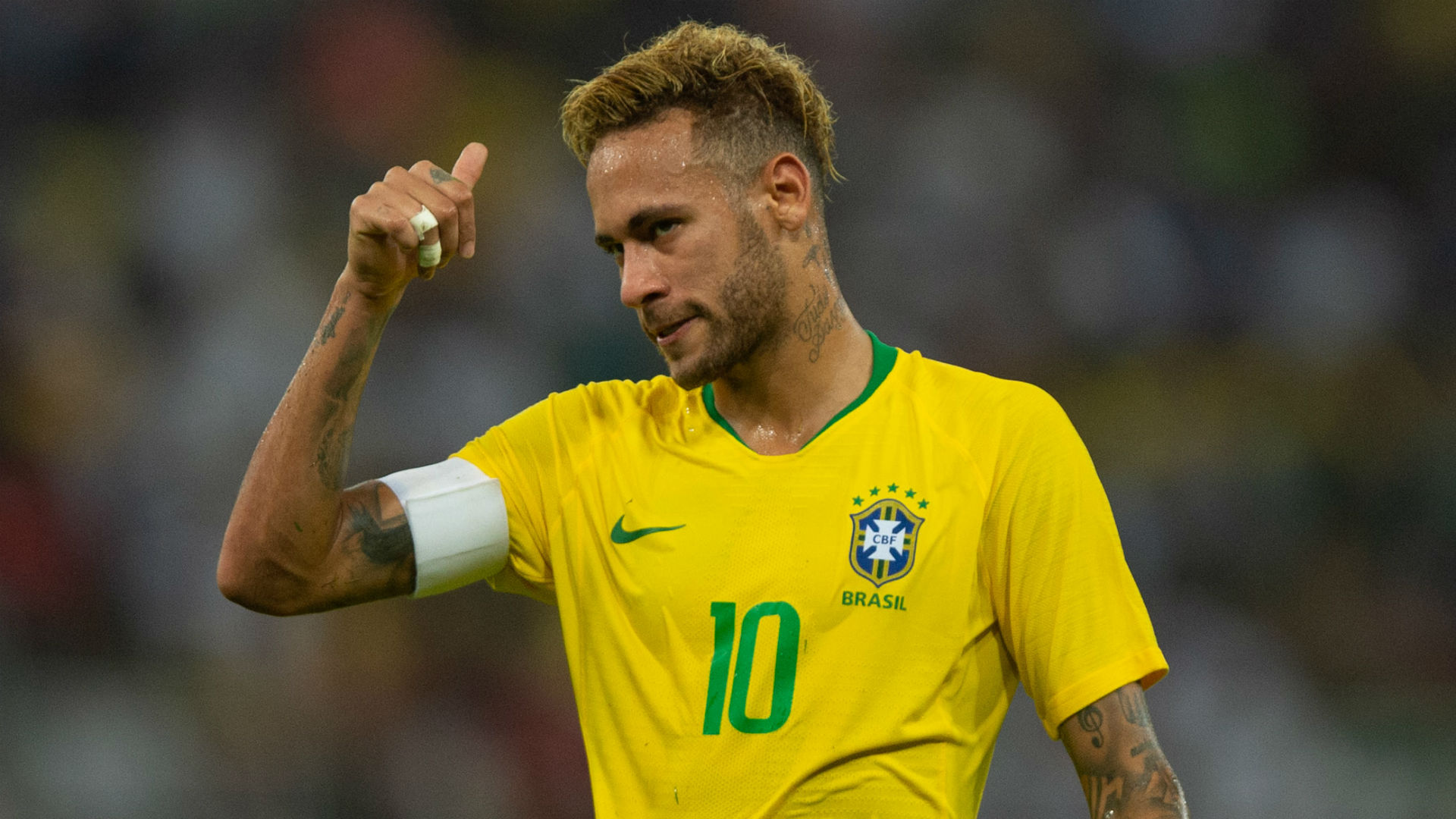 The big news ahead of the Selecao's first post-World Cup test was the appointment of a new captain. After two years of rotating the armband around the squad, Tite announced that Neymar was being anointed the responsibility on a permanent basis. Tite made a point of explaining his decision, insisting that his no.10 was the technical leader of the team who will guide them into World Cup 2022. 
There were some reservations following intense criticism of Neymar's temperament in Russia, but it is clear to see that the 26-year-old has learned from the experience and is growing. Some of the criticism appeared to miss the point; this was not a reward from Tite, but rather a tool to ensure the player remains entirely focused and accepts his responsibility on the pitch.
---
ARTHUR'S EMERGENCE
---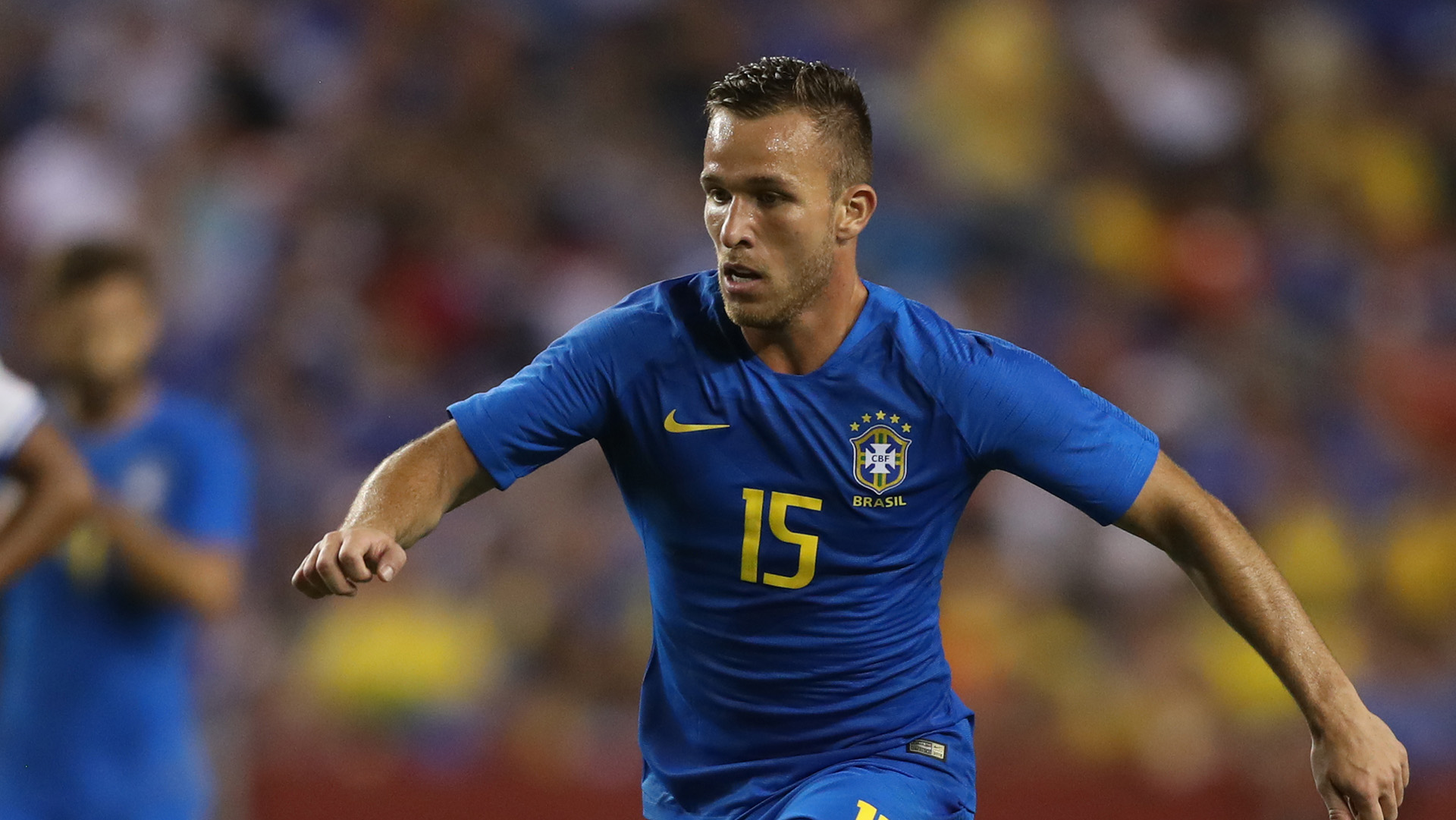 The most prominent of all the new arrivals is Barcelona midfielder Arthur. The former Gremio man charmed the coaching staff and started against Argentina, a match in which Tite played what he believes is his best team. The match served as a something of a 'simulation' for next year's Copa America, a tournament Tite is under huge pressure to win.
If the tournament started today, Arthur would be in the first-team. Despite having just over a year of senior football under his belt, Arthur has shown the strength, athleticism, tactical nous and technical quality to set the rhythm in the Brazil midfield, seemingly relegating Manchester Untied's Fred back to the bench.
---
STRONG CORE
---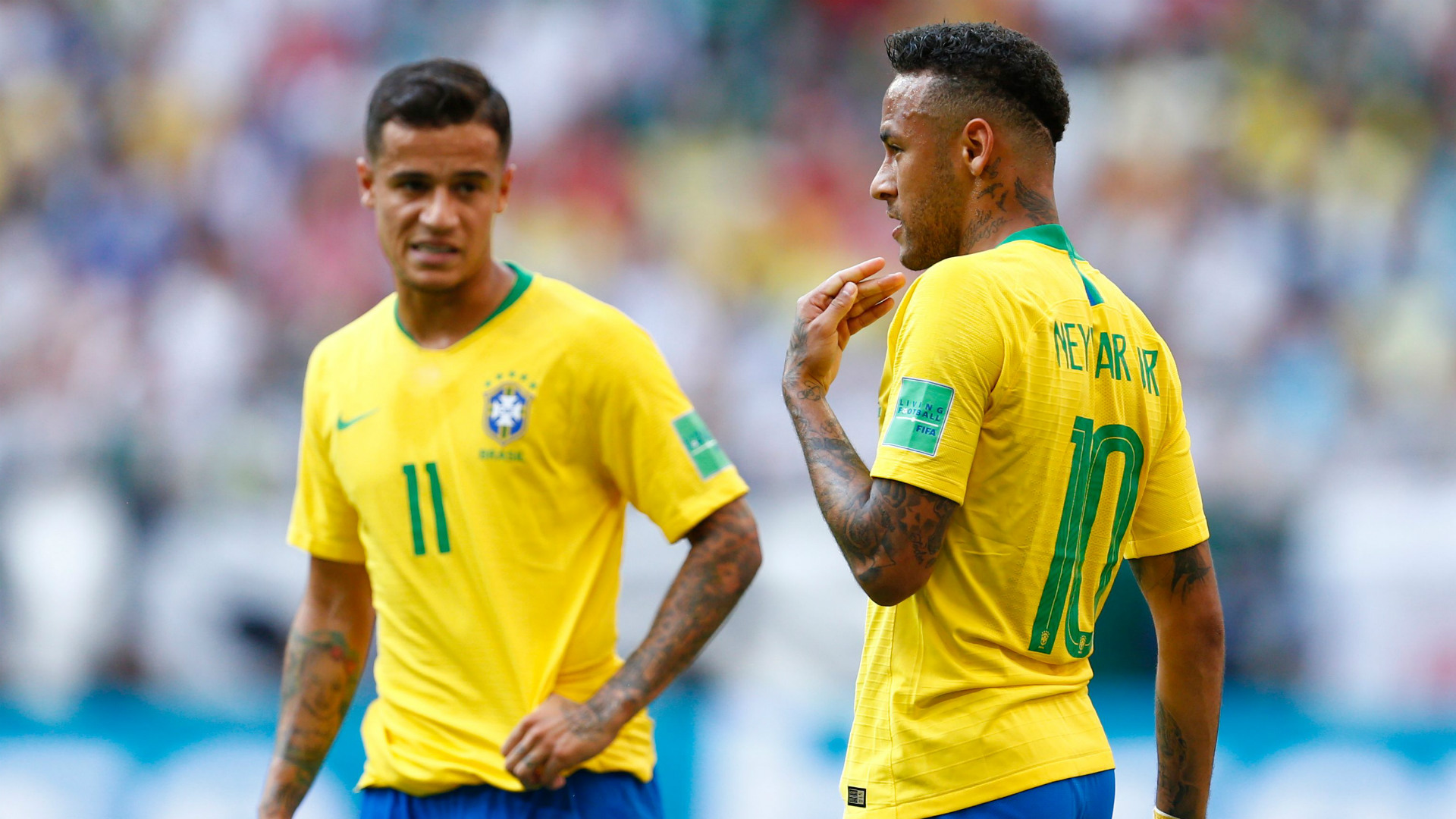 While Brazil are going through a major renovation, the Selecao remains standing on a solid foundation of five key players. In goal, Alisson has been consistently excellent and is yet to let his country down, though Ederson is pushing him hard. Marquinhos is the one member of the back-four whose place is assured, while Casemiro at the base of the midfield remains possibly his side's most important player in terms of the team's overall functionality.
In midfield, Coutinho – whether wide right or in central midfield – is immovable and so too is Neymar. Arthur is on the verge of making it six, but elsewhere places are very much up for grabs. Both full-back positions are being keenly contested and as many as half of the positions in midfield and attack are yet to be claimed.
---
STRIKING COMPETITION
---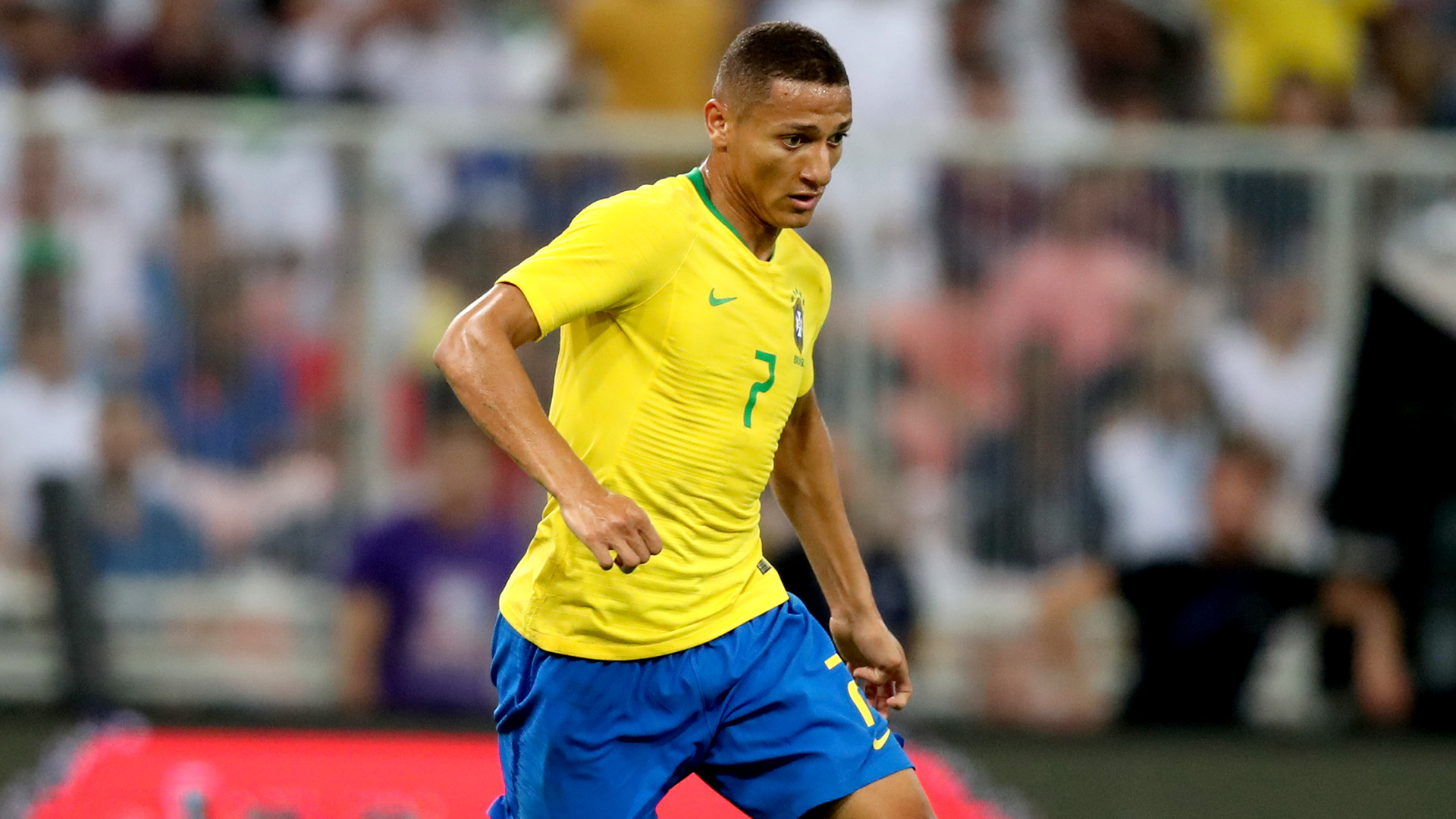 One of the biggest changes for Brazil post-World Cup has been in the centre-forward position. For two years, Gabriel Jesus was immovable from the no.9 position. However, after failing to score in Russia, Tite has had a rethink. Jesus was left out of the squad completely last month but returned last week and found the net against Saudi Arabia.
Roberto Firmino, for so long his understudy, is now pushing for a start. Moreover, Everton forward Richarlison has entered the race after starring against El Salvador last month with two goals. The Argentina match saw Firmino and Jesus start a Brazil match together for the very first time, but they seemed to lack an understanding and the attack certainly lacked cohesion overall. Tite, then, has plenty to ponder up front ahead of next month's Brasil Global Tour.
---
NEW FORMATIONS
---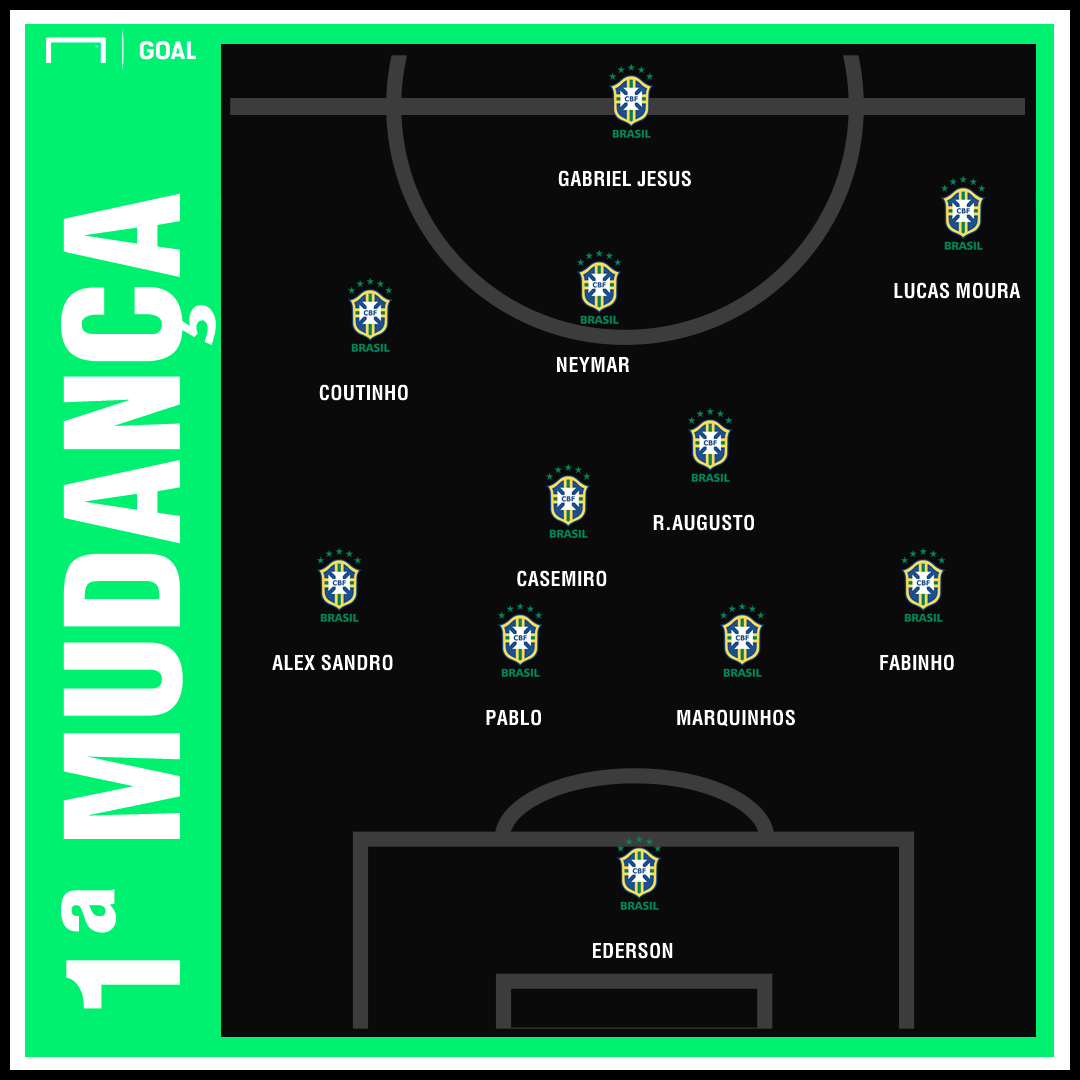 This week, for the match against Argentina, Tite took the extremely rare decision not to confirm his starting XI on the eve of the game, explaining that he was yet to devise his tactical plan for the contest. The 4-1-4-1/4-3-3 that had been omnipresent since his appointment has changed following their disappointment in Russia.
Against Saudi Arabia, he used three different formations and against Argentina went out with two centre-forwards, though Jesus did play from the right. The theory was that Firmino would drop and the likes of Neymar and Jesus would exploit the space. However, in practice it proved problematic, and will undoubtedly require more work on the training ground.
Regardless, Tite and his staff are working hard on varying Brazil's shape and finding a system that can get his best attackers onto the field while retaining the 'balance' he believes is so important.
Recent Testimonials
I like it

The app has a lot of sports channels and quality is good!

Oh.my .God

Unbelievable working…you Just subscribed and tried for free

Excellent service

Excellent service , some English channels not the best but other European channels are brilliant all football always on

Live Sport channels

Sports and lots of other channels HD quality No bugs No spam Easy to change channels No credit card for trial —————————— 100% Recommended

Gbpsports

Perfect app to watch live channels in HD quality

No commitment and no credit card binding

The subscription is a new way which relying on a simple activation code, no commitment and no credit card binding. Live streaming is fast and clear.

Quality is Amazing

Just subscribed and tried, I gotta say the streaming quality is amazing! Very clear and no delay at all. I watched Man United match last Sunday, fatanstic video quality and I really enjoyed with my friend, great work and keep it up!

Plenty of stuff

Many thanks! Plenty of stuff.

I love the app

I love the app interface so simple and straight forward to use. The content is High Definition and finally the services are affordable.