Argentina legend Diego Maradona has advised Lionel Messi to make his retirement from international football permanent as the uncertainty continues over the star's future with the Albiceleste.
Messi and Argentina suffered a mediocre World Cup campaign, crashing out in the last-16 after a tournament plagued with internal conflicts and sub-standard performances. 
The exit cost coach Jorge Sampaoli his job, while Messi has not been included in the two squads subsequently selected by interim boss Lionel Scaloni. 
And while the Barcelona star has refused to confirm his international future, his former Argentina boss believes he should not return. 
"What would I tell Messi? To not come back any more. To retire," the current Dorados coach told Clarin on Sunday. 
"The Under-15s lose and it is Messi's fault, the fixture list in Argentina puts Racing against Boca and Messi is to blame. He is always to blame. Stop breaking my balls. 
"I would tell him: 'don't go anymore, man'. Let's see if they can handle that. Let's see if they're really big men.
"I would have liked to see him tell us all to f**k off. Because he is not to blame for us not being world champions. Fine, we all placed our hopes in him, but when you go to the racetrack you hope your horse wins and he comes in eighth. 
"In Formula One Vettel has a great engine and Hamilton beats him. Right now the national team doesn't do anything for me or for the people. We have lost that. The passion. It cannot play against Nicaragua or Malta, no, brother. We are throwing all the prestige we earned down the toilet."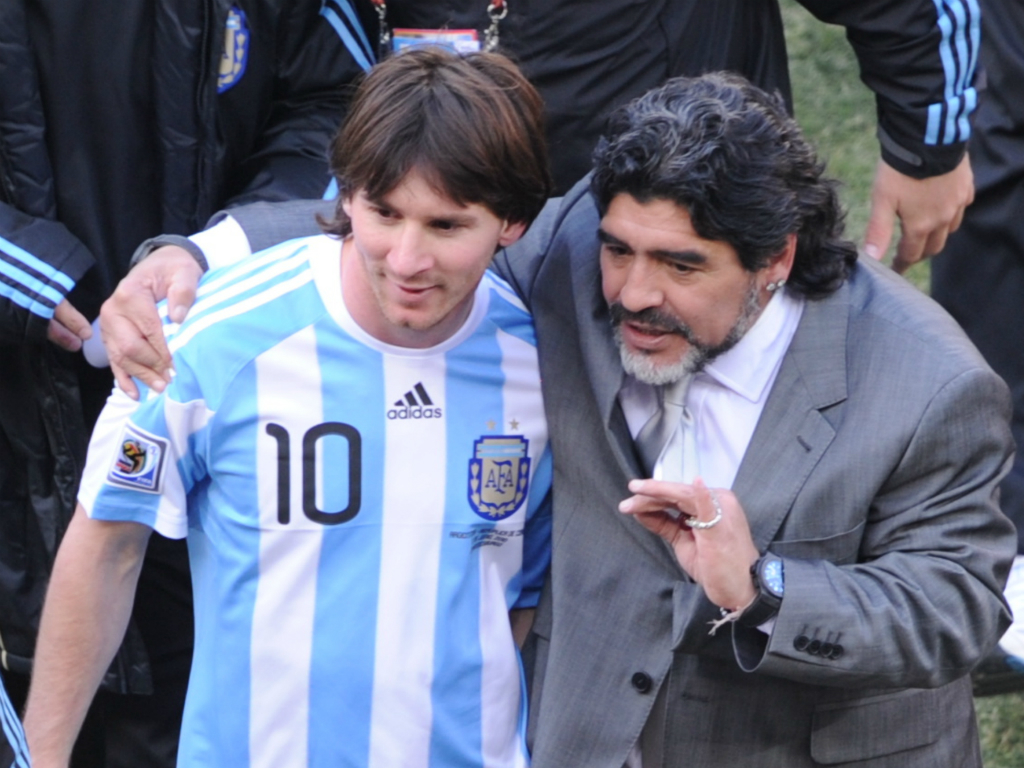 When questioned over who he would like to see succeed Sampaoli, Maradona backed 1978 World Cup winner Cesar Luis Menotti, now 79 years old. 
And he was particularly scathing when asked about Scaloni's decision to leave the No. 10 jersey vacant while Messi weighs up his future. 
"[Scaloni] is an idiot. He seems like an idiot. Because if I went and gave the 10 to Messi, Messi should give it to the next 10. It's ridiculous, it gets me angry," he fired. 
"Scaloni is a great kid but he can't even manage traffic. How can we give the national team to Scaloni?! With everyone who has passed through that team, who got their teeth and heads broken, you're going to put Scaloni in?
"Now Scaloni says 'I am prepared'. I've never even seen you score for Argentina. No offence. As a person, let's go and share a barbecue. But as a coach and in the national team, no."
Recent Testimonials
I like it

The app has a lot of sports channels and quality is good!

Oh.my .God

Unbelievable working…you Just subscribed and tried for free

Excellent service

Excellent service , some English channels not the best but other European channels are brilliant all football always on

Live Sport channels

Sports and lots of other channels HD quality No bugs No spam Easy to change channels No credit card for trial —————————— 100% Recommended

Gbpsports

Perfect app to watch live channels in HD quality

No commitment and no credit card binding

The subscription is a new way which relying on a simple activation code, no commitment and no credit card binding. Live streaming is fast and clear.

Quality is Amazing

Just subscribed and tried, I gotta say the streaming quality is amazing! Very clear and no delay at all. I watched Man United match last Sunday, fatanstic video quality and I really enjoyed with my friend, great work and keep it up!

Plenty of stuff

Many thanks! Plenty of stuff.

I love the app

I love the app interface so simple and straight forward to use. The content is High Definition and finally the services are affordable.