Shillong Lajong  FC have decided against making foreign signings for the upcoming I-League season and are all set to field an all-Indian squad.
In fact, it is understood that the club will be take almost the same squad that is currently competing in the Shillong Premier League (SPL) 2018 for the I-League. But skipper Samuel Lalmuanpuia still believes that if they believe in themselves, they can challenge for the title. 
"Nothing is impossible. We can fight from the beginning till the end. Us getting relegated or finishing on top depends on us. It's not about foreigners being there or not but how we believe in ourselves. If we believe, we can do and we can achieve," said the 20-year old. 
The midfielder was satisfied with their pre-season and hopes to produce positive results in I-League.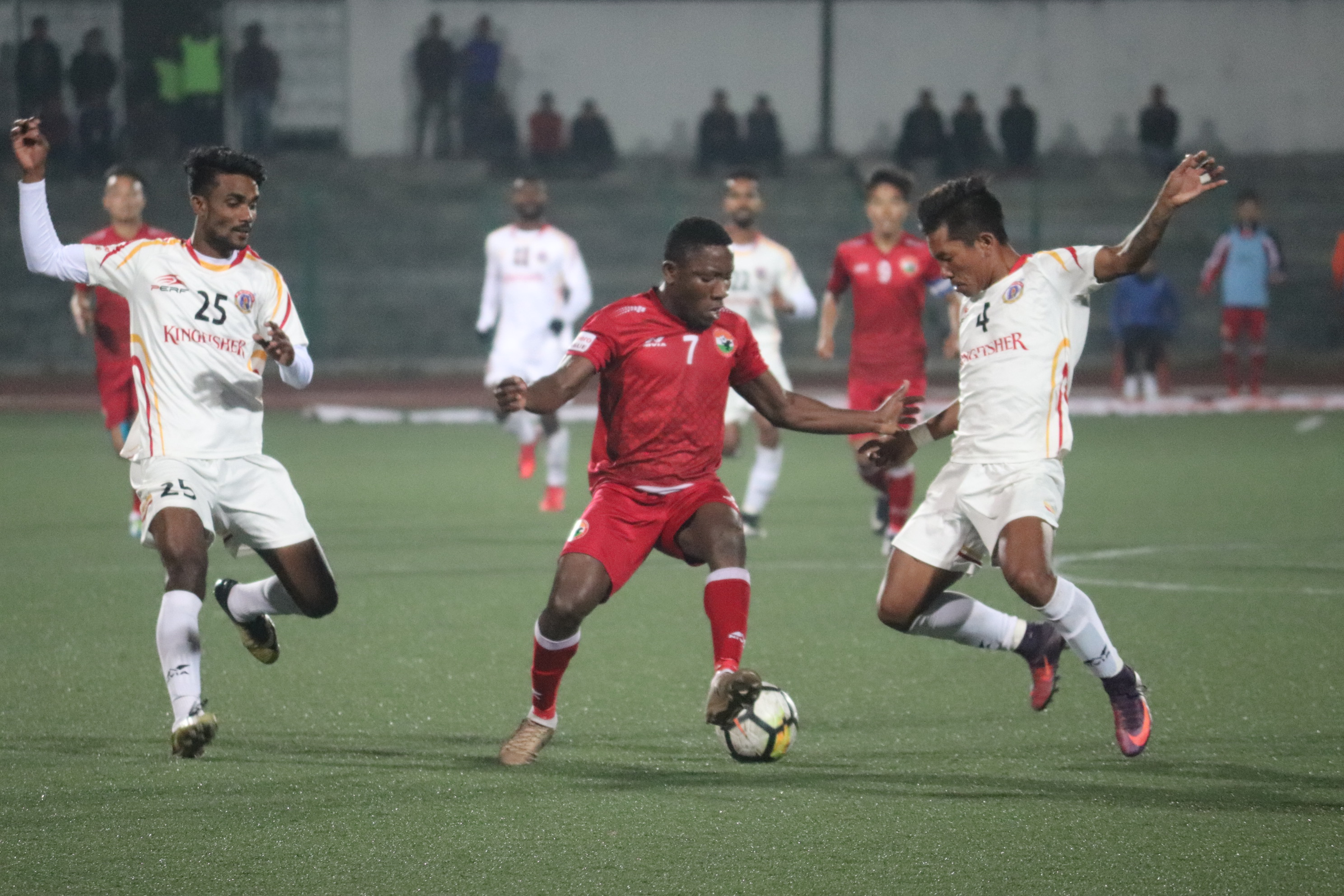 "We had a good preseason in Shillong by playing in the Shillong Premier League (SPL) and a few friendlies also. My target for the team is to reach the highest (position) we can and also to give my best to the team, fans and the people of Shillong."
Lalmuanpuia did not want to comment about title favourites as he thinks that I-League has always been competitive. Talking about his personal targets, he said," I'm very happy with Shillong Lajong. Staying here for three years, I have had no problem here. As a professional, we all have our targets to achieve. I am climbing right now and as far as I can, I will try to climb up the ladder."
Lalmuanpuia is the key player of Shillong Lajong and much will depend on his performance. Without any foreign signing, it is expected that the young skipper will have to shoulder more responsibility this season. 
Shillong Lajong will start their I-league campaign on October 28 when they take on Aizawl FC at the Jawaharlal Nehru Stadium in Shillong. 
Recent Testimonials
I like it

The app has a lot of sports channels and quality is good!

Oh.my .God

Unbelievable working…you Just subscribed and tried for free

Excellent service

Excellent service , some English channels not the best but other European channels are brilliant all football always on

Live Sport channels

Sports and lots of other channels HD quality No bugs No spam Easy to change channels No credit card for trial —————————— 100% Recommended

Gbpsports

Perfect app to watch live channels in HD quality

No commitment and no credit card binding

The subscription is a new way which relying on a simple activation code, no commitment and no credit card binding. Live streaming is fast and clear.

Quality is Amazing

Just subscribed and tried, I gotta say the streaming quality is amazing! Very clear and no delay at all. I watched Man United match last Sunday, fatanstic video quality and I really enjoyed with my friend, great work and keep it up!

Plenty of stuff

Many thanks! Plenty of stuff.

I love the app

I love the app interface so simple and straight forward to use. The content is High Definition and finally the services are affordable.