Gary Neville says he is "torn" on Anthony Martial amid reports the winger has turned down a new contract at the club.
Martial remains a talking point as his contract winds down, with many debating the winger's value to the team.
At just 22 years old, Martial's potential continues to shine through on some occasions, although his inability to provide consistently strong performance remains an issue.
Martial's contract is set to expire this sumer, although Manchester United has a one-year option that the club can renew.
The winger has appeared 146 times for the club since moving from Monaco in 2015, but Neville isn't surprised to see him turn down a new deal as his contract winds down.
"I think it's probably the general answer of everybody that gets offered a new contract nowadays, that they turn a new one down," Neville wrote in his column on Sky Sports.
"He probably wants the same level of money some of the other players in the squad are on, he is probably looking at his options externally.
"From that point of view, at this moment in time, it doesn't surprise me at all that he's turned it down."
Neville further admitted that he remains undecided on how he hopes to see the club approach what could be the young Frenchman's final days in Manchester.
"He's got unbelievable talent, the ability to become one of the best in the world, he just needs confidence, belief and to play in a team that's successful and all of a sudden we'll see the real Martial," 
"On the other hand I'd look at it thinking his body language isn't great, his movement off the ball isn't great, he does not make enough moves between the right back and centre back.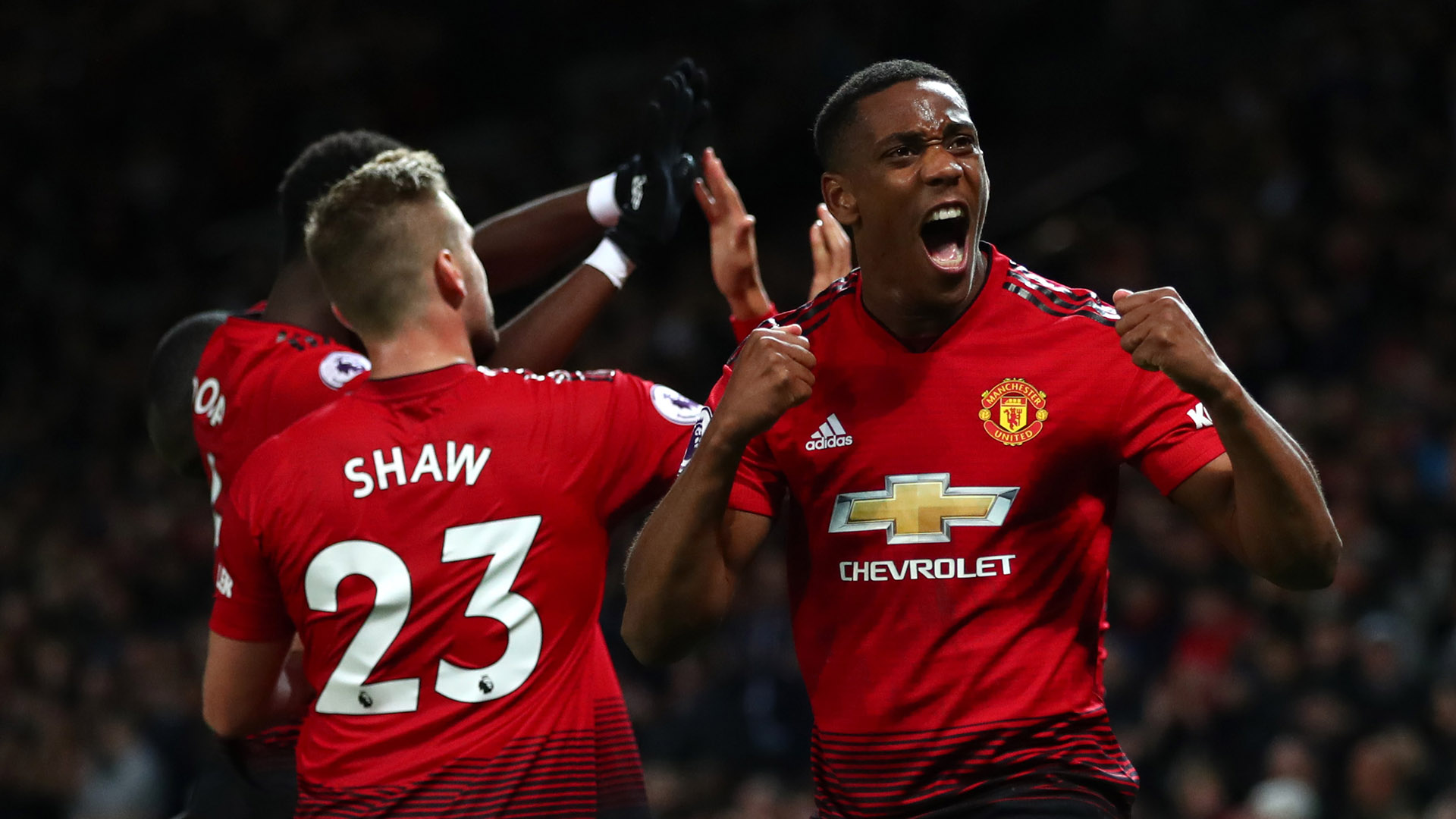 "He doesn't drive at people often enough in the final third and commit them, doesn't actually have great quality when the ball is at his feet and he works his way in from the left.
"I am so torn, I think that's where fans are as well, he is a bit of a conundrum in the sense you don't want to lose him and think of what he might become.
"On the other hand he may need to leave to become what he might become. Diego Forlan had to play in Spain to become one of the best strikers in La Liga, there are players who have to leave sometimes to achieve what they want.
"Then there are sometimes players who achieve what they want, Cristiano Ronaldo it just hit him after three seasons and he became incredible.
"So I am really torn, it feels like I am sitting on the fence, but it is the reality I am at, I cannot make my mind up on him and I am not sure if that's good or bad three years in."
Recent Testimonials
I like it

The app has a lot of sports channels and quality is good!

Oh.my .God

Unbelievable working…you Just subscribed and tried for free

Excellent service

Excellent service , some English channels not the best but other European channels are brilliant all football always on

Live Sport channels

Sports and lots of other channels HD quality No bugs No spam Easy to change channels No credit card for trial —————————— 100% Recommended

Gbpsports

Perfect app to watch live channels in HD quality

No commitment and no credit card binding

The subscription is a new way which relying on a simple activation code, no commitment and no credit card binding. Live streaming is fast and clear.

Quality is Amazing

Just subscribed and tried, I gotta say the streaming quality is amazing! Very clear and no delay at all. I watched Man United match last Sunday, fatanstic video quality and I really enjoyed with my friend, great work and keep it up!

Plenty of stuff

Many thanks! Plenty of stuff.

I love the app

I love the app interface so simple and straight forward to use. The content is High Definition and finally the services are affordable.