Winning the Calcutta Football League (CFL) 2018 title after a gap of eight years has encouraged Mohun Bagan goalkeeper Shilton Paul to firmly eye the upcoming I-League title.
The Mariners put up an impressive performance in the local league and Paul hopes that his team would be able to continue the rich vein of form at the national level as well. 
"We haven't lost any match in pre-season. We have assembled a squad from different parts of the country and the players are gelling very well. We are expecting to win the championship this season. Every club wants to win it but when it comes to Mohun Bagan we play only to win. We tried during CFL and we succeeded in winning it and in I-League we will give our best as well," Paul confidently put. 
The shot-stopper did look shaky in parts during the CFL and his performance against East Bengal was also not up to the mark. For East Bengal's first goal, he failed to make a clean save which allowed Johnny Acosta to score on the rebound.
Coach Sankar Lal Chakraborty decided to try Sankar Roy in a few games and the youngster did not disappoint. But Paul is unconcerned about his place in the first-team.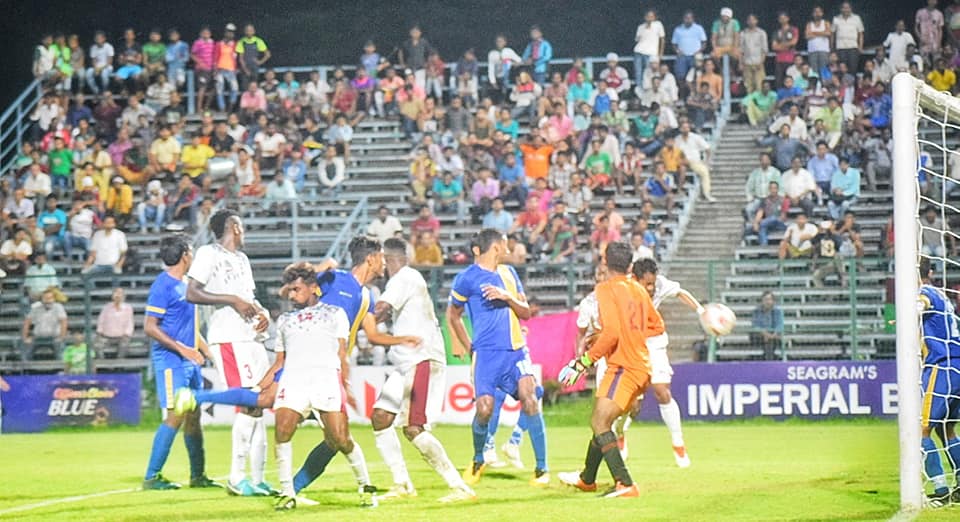 "CFL is something different from I-League. The coach told us that he wants to give chances to everyone so that everyone can prove themselves and Sankar did really well. I have been playing for Mohun Bagan for 13 years. I have seen players come and go. I don't think one player can play the whole season. As senior players, we are really glad if the juniors come up and play good football."
Mohun Bagan were whiskers away from clinching the league title in the previous season. They faltered at home but Paul believes that those are failures of the past. 
"Last year we played good football. But last year we lost some crucial matches at home. Like the one against Gokulam. That knocked us out of the championship race. We have to keep our focus on these matches. This year we did our best in CFL and the boys played wonderful football. Now the aim is to continue that in I-League as well."
When Paul was asked his opinion on the squad strength of Mohun Bagan and East Bengal, he refused to compare the two teams.  
"I am not going to compare our team with any other team. I am going to speak only about my team. As far as our squad is concerned we are doing really great. After eight years we won the CFL. The boys are confident and the juniors have also stepped up their game. The foreign signings are also great. Sony's return is a great boost to the team. We are expecting a lot from our foreigners," signed off the keeper. 
Recent Testimonials
I like it

The app has a lot of sports channels and quality is good!

Oh.my .God

Unbelievable working…you Just subscribed and tried for free

Excellent service

Excellent service , some English channels not the best but other European channels are brilliant all football always on

Live Sport channels

Sports and lots of other channels HD quality No bugs No spam Easy to change channels No credit card for trial —————————— 100% Recommended

Gbpsports

Perfect app to watch live channels in HD quality

No commitment and no credit card binding

The subscription is a new way which relying on a simple activation code, no commitment and no credit card binding. Live streaming is fast and clear.

Quality is Amazing

Just subscribed and tried, I gotta say the streaming quality is amazing! Very clear and no delay at all. I watched Man United match last Sunday, fatanstic video quality and I really enjoyed with my friend, great work and keep it up!

Plenty of stuff

Many thanks! Plenty of stuff.

I love the app

I love the app interface so simple and straight forward to use. The content is High Definition and finally the services are affordable.