Jamshedpur FC (JFC) are set to play their first home match this season at the JRD Tata Sports Complex when they face ATK on Sunday. They have made a strong start to the tournament by picking up four points from two matches and will look to go on top by picking up the three points against ATK.
Jamshedpur conceded twice against Bengaluru FC in their last match and head coach Cesar Ferrando is determined to tighten things at the back. 
"I am happy with the performance against Bengaluru FC. But we conceded two easy goals. We have to work on that and work together. We have to defend well. We have to choose 11 players and that depends on how the players before the game. We are working so that we don't concede easy goals anymore," said Ferrando.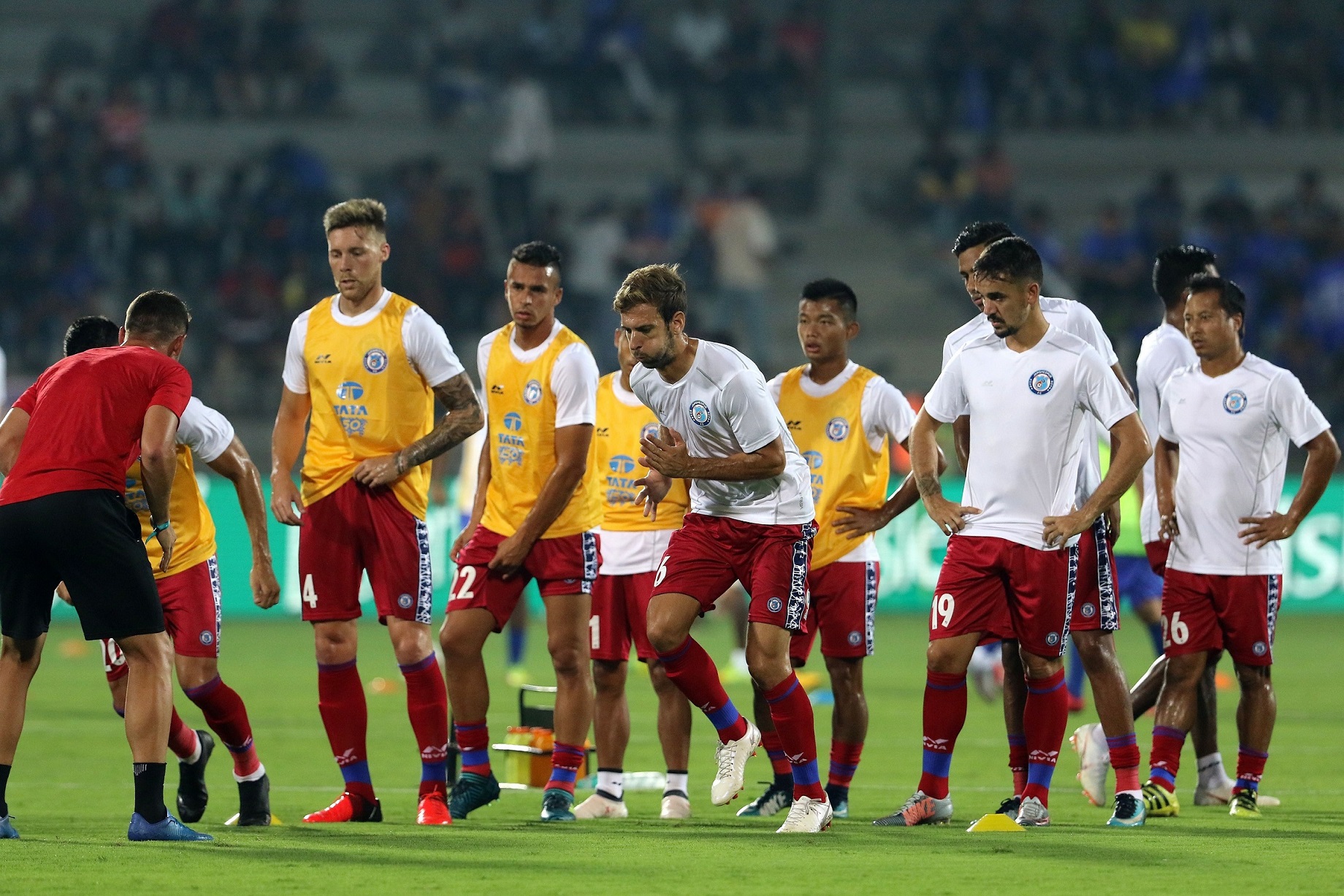 Former Jamshedpur FC coach Steve Coppell will be in the opposition dugout and it seems that Ferrando does not want to leave empty-handed against the person who he has replaced.  
"ATK are a good a team. Their team has improved from the first match and they have a good coach. Next match against ATK for me is the most important match of the season. We will try our best. We need to play like a team and I am sure we can win tomorrow. Steve (Coppell) did a good job when he was here.  He knows a lot of players. I hope we play well in front of Steve Coppell."
The coach informed that Mobashir Rahman is injured and Gaurav Mukhi will remain on the bench but chose not to show his cards when it came to Tim Cahill. 
"Tim is improving every day. He is a great professional. Tim may play or may not play tomorrow. At Jamshedpur, we don't go by names. For me, every player is the same. I look at the performance and not the name," Ferrando signed off. 
Recent Testimonials
I like it

The app has a lot of sports channels and quality is good!

Oh.my .God

Unbelievable working…you Just subscribed and tried for free

Excellent service

Excellent service , some English channels not the best but other European channels are brilliant all football always on

Live Sport channels

Sports and lots of other channels HD quality No bugs No spam Easy to change channels No credit card for trial —————————— 100% Recommended

Gbpsports

Perfect app to watch live channels in HD quality

No commitment and no credit card binding

The subscription is a new way which relying on a simple activation code, no commitment and no credit card binding. Live streaming is fast and clear.

Quality is Amazing

Just subscribed and tried, I gotta say the streaming quality is amazing! Very clear and no delay at all. I watched Man United match last Sunday, fatanstic video quality and I really enjoyed with my friend, great work and keep it up!

Plenty of stuff

Many thanks! Plenty of stuff.

I love the app

I love the app interface so simple and straight forward to use. The content is High Definition and finally the services are affordable.