Jose Mourinho is a winner and stands alongside Manchester United legend Sir Alex Ferguson in a top three of the best bosses of the last 25 years, says Michael Carrick.
The Portuguese has seen his ability to continue generating positive results questioned over recent weeks, with a testing period at Old Trafford sparking talk of a possible parting of ways.
Mourinho has, however, delivered major silverware wherever he has been, with a remarkable CV including trophy triumphs in Portugal, England, Italy and Spain.
Carrick expects a proven performer to deliver further success at United if given the necessary time and support, with there few coaches in the modern era who can claim to have matched his record.
A man currently working as assistant to Mourinho after hanging up his boots over the summer told the Daily Mail: "When people ask me about him – 'Jose, what's he like, what's he bring?' – it's winning that is the thing that strikes me the most.
"He's proven it for so long, you know? To do it where he has gone and done it, it's winning.
"He's managed to win trophies at United. We're striving now to get back to it, but as a manager you can't hide from the fact about what he's done. It's up there with the very best.
"Fortunately for me, you look at the best managers over the last 25-30 years. You're picking the top three, top five – two of them you'd say Jose or Sir Alex are right up there. I've been lucky enough to experience that and take what I can from both of them."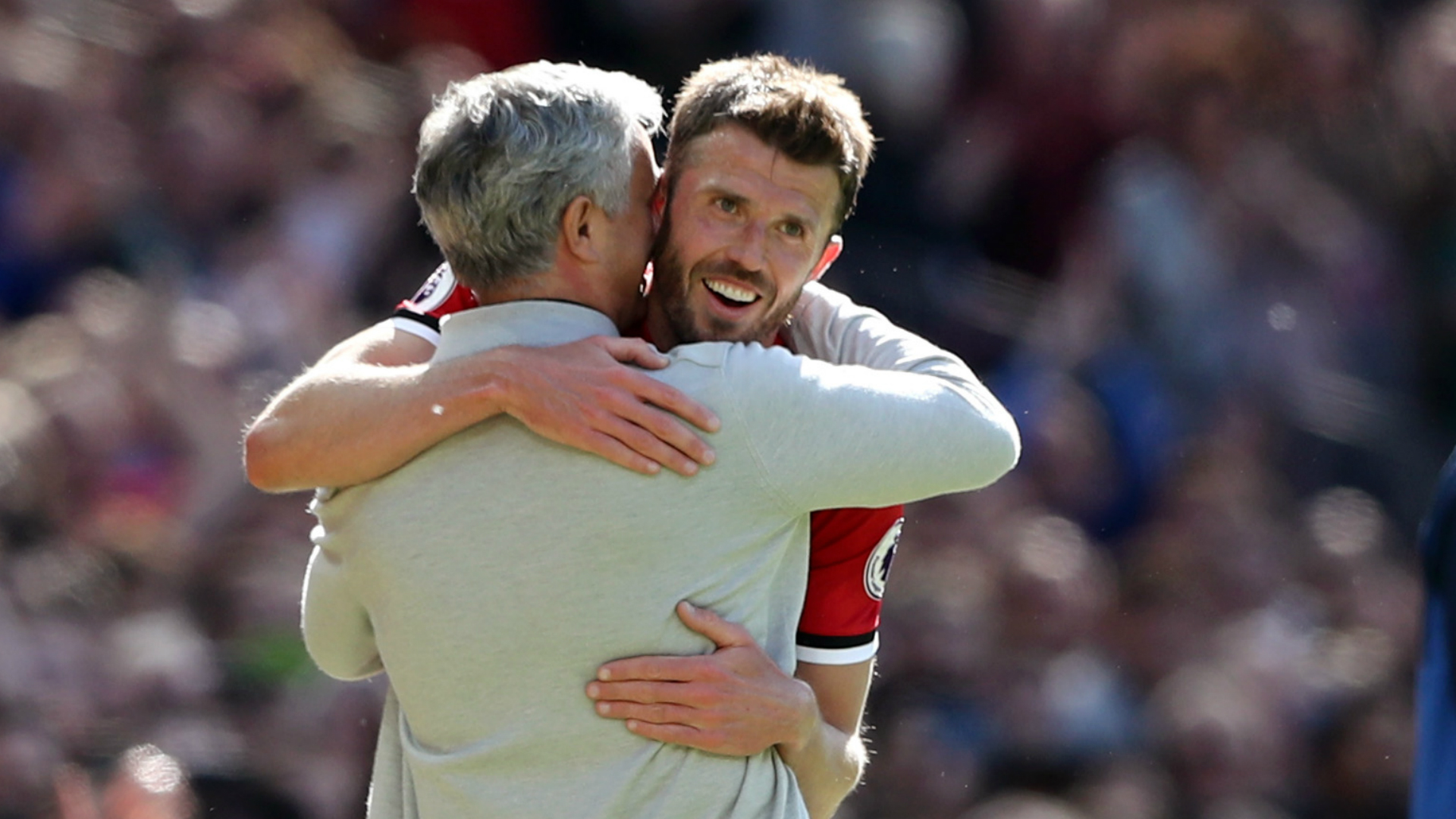 Carrick is hoping to one day follow in the footsteps of Mourinho and Ferguson, and piece together a successful managerial career of his own, with it possible that he could one day fill the top job at Old Trafford.
He is, however, just starting out in coaching circles and admits he has a long way to go and a lot to prove before he can start thinking about taking a prestigious post with the Red Devils.
"I think time will tell with that one, really. It's difficult to set out on a kind of given pathway," added the ex-England international.
"If you ask me now, then managing is something that interests and kind of the long game, or the end goal at some point, it's something that I would like to get to.
"That's not me assuming that that's going to happen just because I am where I am now, and the next step is that and the next step is that, and then all of a sudden this is where I'll end up because I know that's not how it works.
"But, of course, now, just like when I set out to be a footballer when I was a bit younger and you're on that first step of the ladder, that's the target and you try to be as good as you can be.
"That's exactly where I am at now, trying to be as good as I can be and learn from the great Jose Mourinho at close quarters.
"Learning but at the same time I am there to do a job and I am there to do a job for a reason, and I'm well aware that I am not there just on a learning curve. I am there to do what he wants me to do, so it's getting the balance right."
Recent Testimonials
I like it

The app has a lot of sports channels and quality is good!

Oh.my .God

Unbelievable working…you Just subscribed and tried for free

Excellent service

Excellent service , some English channels not the best but other European channels are brilliant all football always on

Live Sport channels

Sports and lots of other channels HD quality No bugs No spam Easy to change channels No credit card for trial —————————— 100% Recommended

Gbpsports

Perfect app to watch live channels in HD quality

No commitment and no credit card binding

The subscription is a new way which relying on a simple activation code, no commitment and no credit card binding. Live streaming is fast and clear.

Quality is Amazing

Just subscribed and tried, I gotta say the streaming quality is amazing! Very clear and no delay at all. I watched Man United match last Sunday, fatanstic video quality and I really enjoyed with my friend, great work and keep it up!

Plenty of stuff

Many thanks! Plenty of stuff.

I love the app

I love the app interface so simple and straight forward to use. The content is High Definition and finally the services are affordable.