The name Dioncio Farid may not be too familiar, but more than a few people had him marked out for future football stardom. 
There was only one problem: the Mexican player's budding career was all an elaborate ruse, which fooled more than a few people along the way. 
Farid was supposedly a 19-year-old native of Oaxaca, whose Instagram profile detailed the twists and turns of his career with Juventus Under-20s. 
Photos of the youngster showed him supposedly celebrating with his Juve team-mates, while Farid also possessed a membership card showing his allegiance to the Juventus DOC fan association.  
A back story even emerged for the talent: he was said to have started his path in football with Lobos and Pumas, before finally being spotted by Juventus during a stay in the United States. 
The entire saga, however, was a complete fabrication. 
Juventus do not have a single Mexican in their playing squad, senior or junior; the photo shown by Farid was in fact altered to replace the head of Portuguese player Joao Serrao.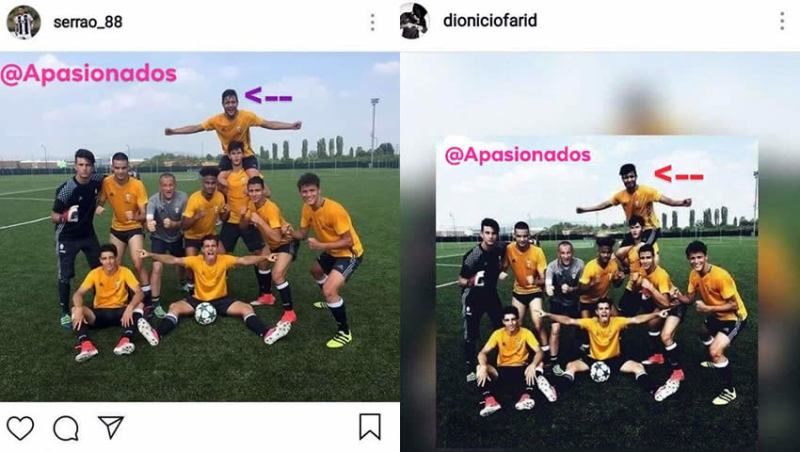 Contrary to the Mexican's assertions, Juve do not even have an Under-20 division: youth players are grouped in the Primavera category, which acts as an U-21 team.
Farid's Instagram account, which was followed by 16,000 people eager for updates on the 'star's' career, has now been taken down by the website. 
The amazing story brings to mind that of Ali Dia, who in November 1996 convinced Southampton to sign him on the basis that he was George Weah's cousin. 
Dia made just one disastrous appearance for the Saints before the ruse was uncovered, and was released just two weeks later.
Recent Testimonials
I like it

The app has a lot of sports channels and quality is good!

Oh.my .God

Unbelievable working…you Just subscribed and tried for free

Excellent service

Excellent service , some English channels not the best but other European channels are brilliant all football always on

Live Sport channels

Sports and lots of other channels HD quality No bugs No spam Easy to change channels No credit card for trial —————————— 100% Recommended

Gbpsports

Perfect app to watch live channels in HD quality

No commitment and no credit card binding

The subscription is a new way which relying on a simple activation code, no commitment and no credit card binding. Live streaming is fast and clear.

Quality is Amazing

Just subscribed and tried, I gotta say the streaming quality is amazing! Very clear and no delay at all. I watched Man United match last Sunday, fatanstic video quality and I really enjoyed with my friend, great work and keep it up!

Plenty of stuff

Many thanks! Plenty of stuff.

I love the app

I love the app interface so simple and straight forward to use. The content is High Definition and finally the services are affordable.