For the U.S. women's national team in World Cup qualifying so far, the real competition has taken place not during the games, but on the training pitch instead.
Jill Ellis' side has cruised in its first two games of the Concacaf Women's Championship, defeating Mexico 6-0 and Panama 5-0.
Wednesday will very likely be more of the same as the U.S. closes out the group stage in Cary, N.C. with a game against Trinidad and Tobago, which has already lost to both Mexico and Panama.
While it may not face an in-game challenge until a potential date against Canada (who themselves have 14 goals scored and zero conceded in their first two games) in the tournament final, there is still a formidable group that the United States players must contend with: each other.
"Training is really hard," midfielder Sam Mewis said. "I think that this group is so talented and so deep that we are sometimes our own best competition."
Depth is an obvious strength for this USWNT side. There was fierce competition for spots on the team's CWC roster, and then subsequent battles up and down the field for starting roles among the fortunate 20 who made the cut.
The quality on the team's roster is most apparent during inter-squad scrimmages in training.
"We always say that our inter-squads, it's impossible to play because you're just faced up against someone who is literally doing the same role as you, and it's really really challenging," Mewis said.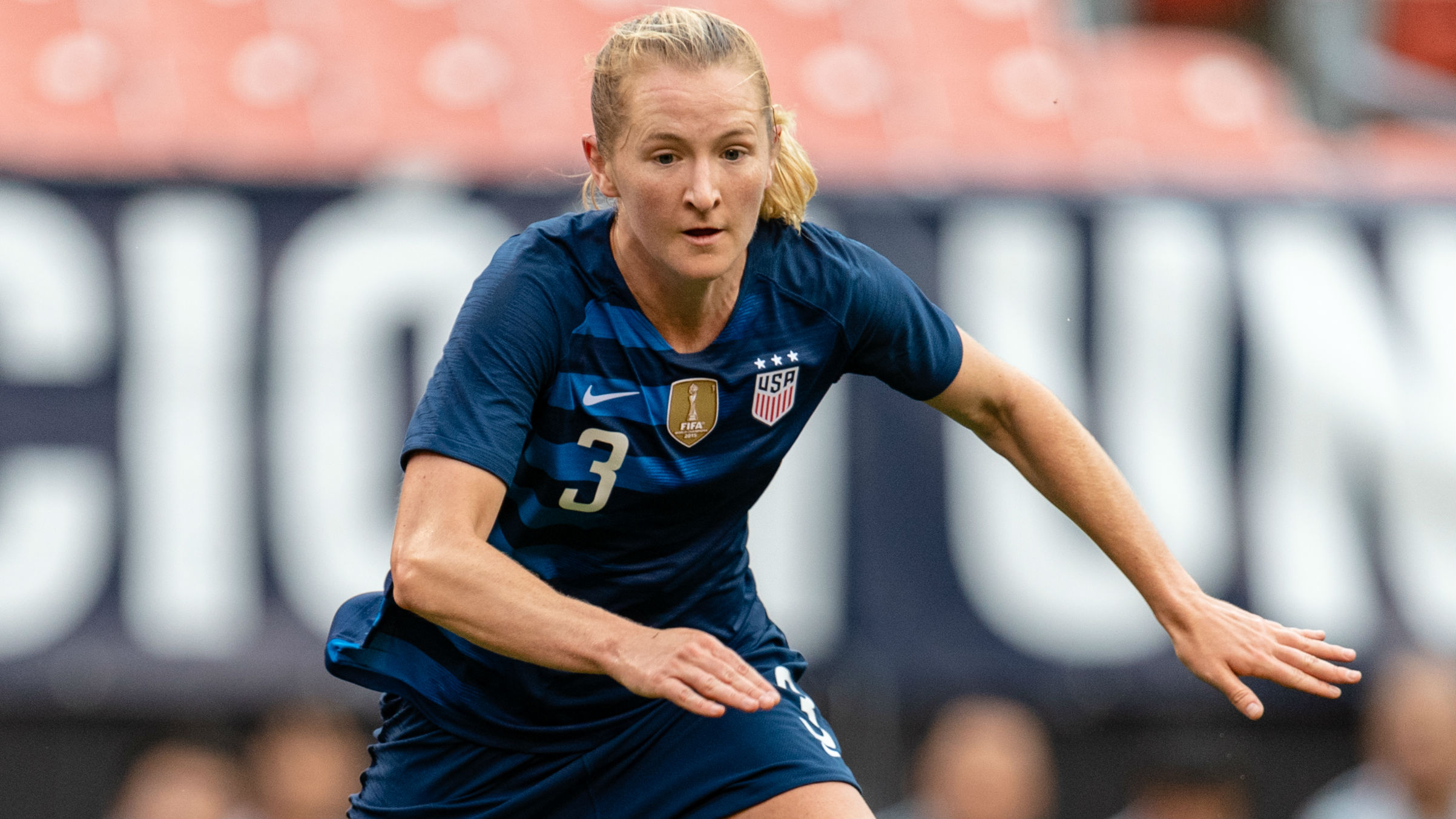 "I think that's why we are continuing to grow and get better every day, because we're challenged so much in training by each other and I think that's one of our best weapons."
Ellis had no qualms with rotating her squad almost completely between her side's first and second games, starting just two of the same 11 against Panama that lined up against Mexico three days earlier.
Part of the manager's rationale was based on the reality of a tournament that will see the U.S. play five matches in less than two weeks, but another aspect was that Ellis still needs to evaluate her squad to determine which players are worthy of starting roles at the World Cup next summer.
Mewis is one of the players fighting to start in midfield, as is Rose Lavelle, who echoed her teammate's sentiments about the difficulty of training compared to the team's games so far.
"Sometimes honestly training can be harder [than games] because everyone is so good," Lavelle said. "It's super competitive and super tough but I think it helps prepare us for games perfectly."
The U.S. is already in the semifinal and only needs a draw against Trinidad and Tobago to clinch first place in Group A, setting up a semifinal date against Group B's second-place team with a spot in the World Cup at stake.
It can be difficult to approach matches like Wednesday's, knowing that a win is almost guaranteed before kickoff. Lavelle says that avoiding complacency is simply a matter of mentality.
"We have to hold ourselves accountable and play as if it's the same world-class opponents we'd be playing against if it's in the World Cup," the 23-year-old insisted.
"Maybe they are not the same caliber as some other teams but we still have to play like they are and hold ourselves accountable in that aspect."
Trinidad and Tobago aren't likely to offer the U.S. much resistance as Ellis' side looks ahead to an all-important semifinal on Sunday in Frisco, Texas. There's no doubt, though, that the U.S. will be put to the test between its final game in North Carolina and its first one in Texas. 
Recent Testimonials
I like it

The app has a lot of sports channels and quality is good!

Oh.my .God

Unbelievable working…you Just subscribed and tried for free

Excellent service

Excellent service , some English channels not the best but other European channels are brilliant all football always on

Live Sport channels

Sports and lots of other channels HD quality No bugs No spam Easy to change channels No credit card for trial —————————— 100% Recommended

Gbpsports

Perfect app to watch live channels in HD quality

No commitment and no credit card binding

The subscription is a new way which relying on a simple activation code, no commitment and no credit card binding. Live streaming is fast and clear.

Quality is Amazing

Just subscribed and tried, I gotta say the streaming quality is amazing! Very clear and no delay at all. I watched Man United match last Sunday, fatanstic video quality and I really enjoyed with my friend, great work and keep it up!

Plenty of stuff

Many thanks! Plenty of stuff.

I love the app

I love the app interface so simple and straight forward to use. The content is High Definition and finally the services are affordable.