After losing their first match to rivals Bengaluru FC, defending champions Chennaiyin face FC Goa in on Saturday in Chennai.
On playing two tough matches back to back, Chennaiyin coach John Gregory said, "We don't get a choice. We play whoever we come up against. Bengaluru and FC Goa were two of the best teams last season. They were good teams and I enjoyed watching them last season. They play good football in a very enjoyable style. They are two teams I expect to be involved in the play-offs."
He further added, "So, it is a tough start. When you look at ATK with the amount of money they have spent, they started with two defeats. Goa vs NorthEast was a really enjoyable football match and Coro started off well this season. We just need to get on with it. I'm hoping we get three points tomorrow."
On losing to Bengaluru in their season opener, Gregory opined, "There were lots of games last season where we made a lot of errors that went unnoticed. In the first leg of the playoff against Goa, we got lucky couple of times. We got away with it. That's football for you. Miku took a great strike against us but on another day, it could have gone anywhere. 
"You have to limit the chances you give away. Defensively, we will always miss someone like Sereno. But we have to deal with it. He's not here anymore. His replacement, Eli Sabia, had a really good game last time out. I don't have any worries about that.
"Goa, if they get half a chance, they are always likely to score. We have to very aware of Coro and make sure we are switched on defensively."
John Gregory refused to pay heed to criticism and suggested that they are looking forward to making it to the play-offs once again.
He said, "I've kept the nucleus from my team from last season. On the back of one defeat, it is unusual to have criticism for them. When you don't win a match, criticism will come with it. Not from me but from fans and media. But that's how it is. That's our standard. I want to win it again this year. First priority is to get into the playoffs.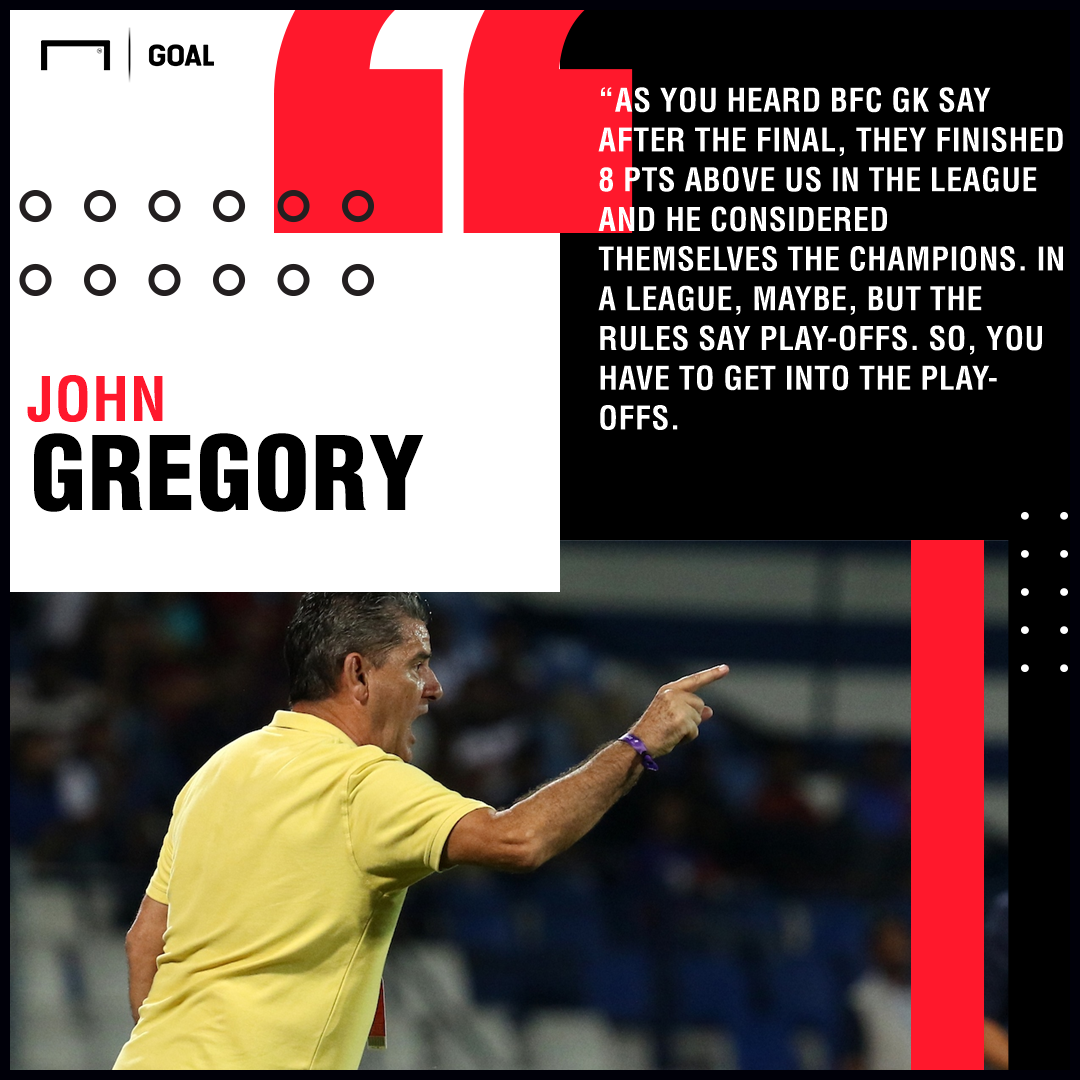 "As you heard Bengaluru FC GK (Gurpreet Singh) say after the final. They finished 8 pts above us in the league and he considered themselves the champions. In a league, maybe, but the rules say play-offs. So, you have to get into the play-offs. None of the teams that finished first have won the ISL. So, getting into the play-off is the main objective."
The English coach also mentioned that they were more dominant than Bengaluru in the last match but failed to find the back of the net.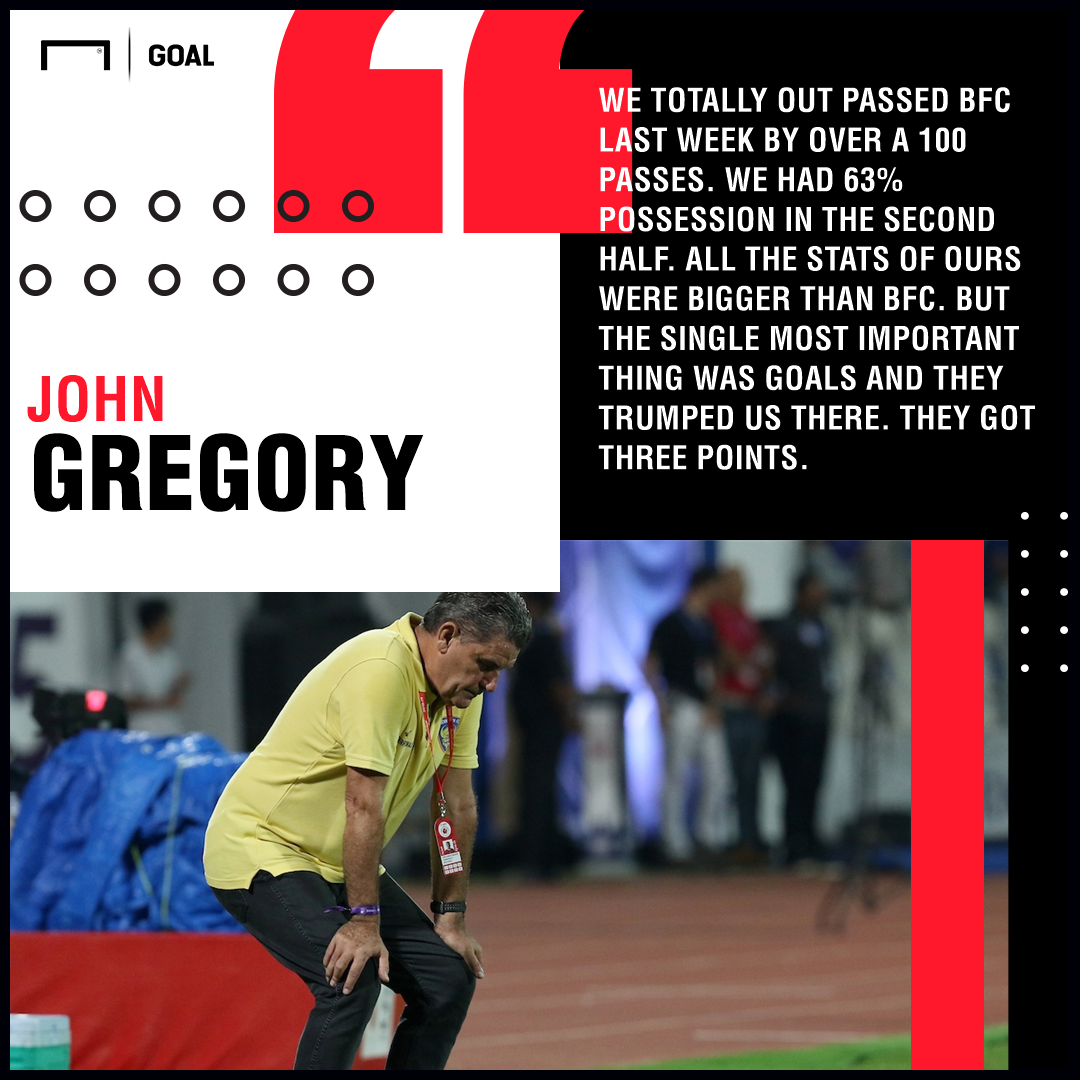 He said, "We obviously do a lot of work with the GPS system. We have all the stats. We totally out passed Bengaluru FC last week by over a 100 passes. We had 63 per cent possession in the second half. All the stats of ours were higher than theirs. We did more sprints, we ran more. But the single most important thing was goals and they trumped us there. They got three points.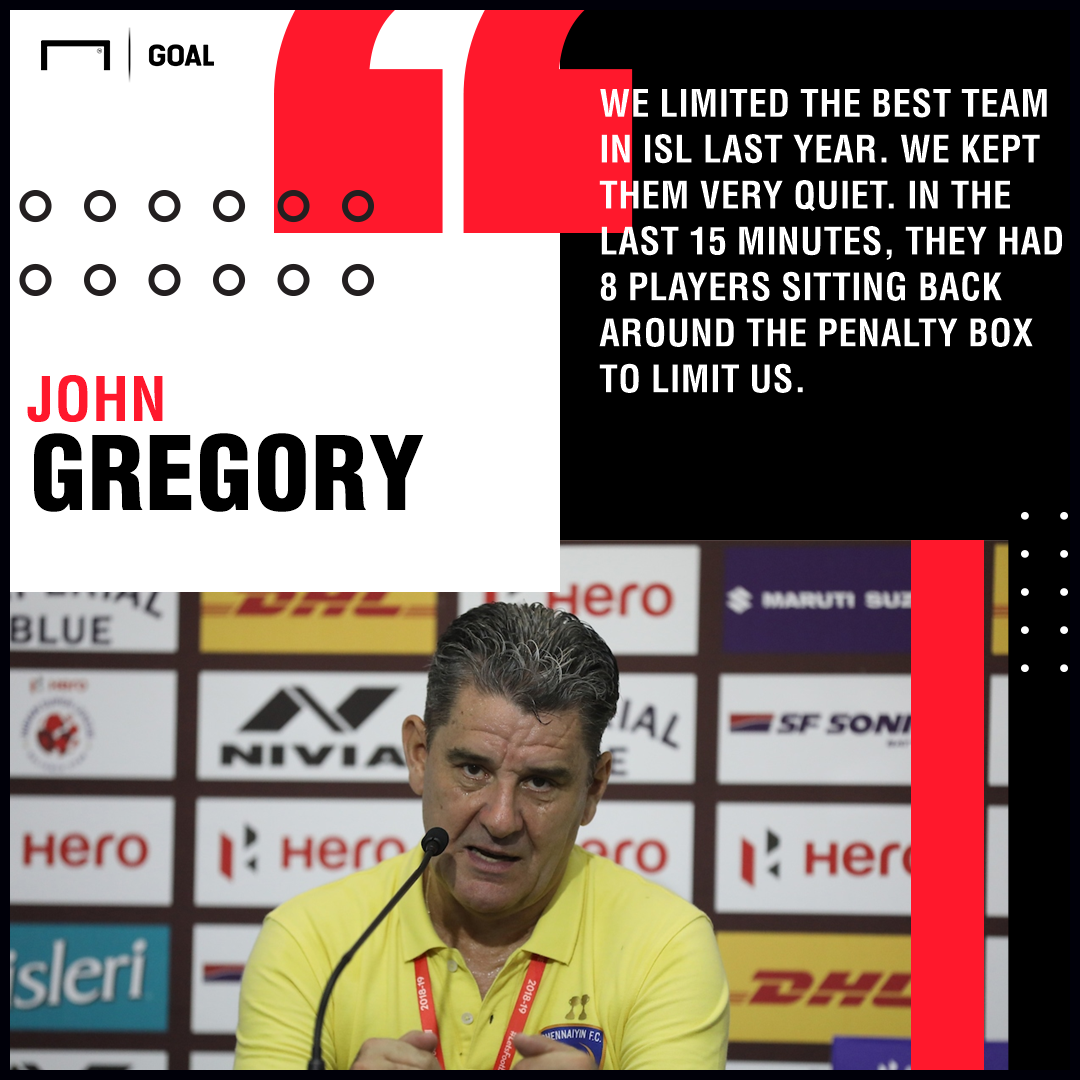 "We took huge positives from that game. We dominated the ball. But we need to use it a bit better in the final third. We used to manage goals from somewhere last season. Lots of players scored. This year, it is going to be the same.
"We can't rely on one guy. This is football. You have to take chances and opportunities. We need to continue what we are doing and do it better. We limited the best team in ISL last year. We kept them very quiet. In the last 15 minutes, they had eight players sitting back around the penalty box to limit us."
Recent Testimonials
I like it

The app has a lot of sports channels and quality is good!

Oh.my .God

Unbelievable working…you Just subscribed and tried for free

Excellent service

Excellent service , some English channels not the best but other European channels are brilliant all football always on

Live Sport channels

Sports and lots of other channels HD quality No bugs No spam Easy to change channels No credit card for trial —————————— 100% Recommended

Gbpsports

Perfect app to watch live channels in HD quality

No commitment and no credit card binding

The subscription is a new way which relying on a simple activation code, no commitment and no credit card binding. Live streaming is fast and clear.

Quality is Amazing

Just subscribed and tried, I gotta say the streaming quality is amazing! Very clear and no delay at all. I watched Man United match last Sunday, fatanstic video quality and I really enjoyed with my friend, great work and keep it up!

Plenty of stuff

Many thanks! Plenty of stuff.

I love the app

I love the app interface so simple and straight forward to use. The content is High Definition and finally the services are affordable.