Lionel Messi is considered to be "the best player to ever put on a pair of boots", with Gary Lineker of the opinion that the Barcelona superstar "is not human".
Over the course of a remarkable career at Camp Nou, the mercurial Argentine has continued to raise the bar of individual excellence.
A long-running battle with eternal rival Cristiano Ronaldo has helped to keep him motivated, with the pair having shared 10 Ballons d'Or and countless major trophies between them.
Debate as to which of the modern day icons can be considered the finest continues to rage, but Lineker is in no doubt when it comes to his personal pick.
The former Blaugrana striker considers Messi to have been blessed with unworldly ability, telling Barca TV: "He is the best player to ever put on a pair of boots. It's as if he sees the game from afar, at the same time as he is playing. He is not human.
"He never rises to provocation, and he is a great example to both the world of football and to every young person who plays the sport."
Messi and Barca will be back in action on Wednesday when they travel to Tottenham in the Champions League.
That trip will be made in the wake of an uncharacteristic run of domestic form which has seen Ernesto Valverde's side go three games without a win.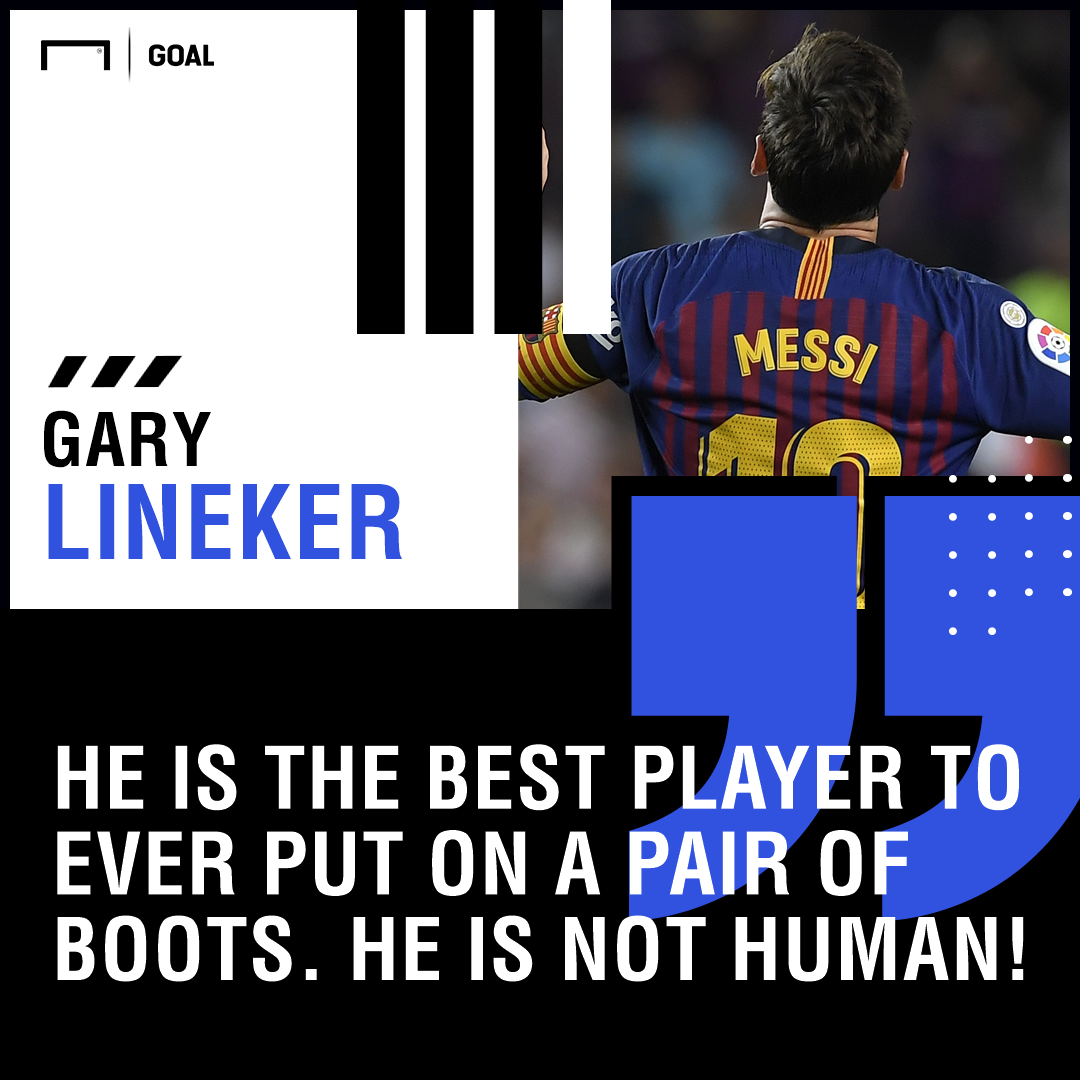 Lineker is refusing to read too much into that wobble, with the Liga giants still considered to boast a formidable squad and the right manager at the helm.
He added: "They have a squad that combines youth and experience, which is key in the competition, and a coach who has brought consistency to the group."
Lineker, who also represented Spurs during his playing days, believes both Tottenham and Barca will progress to the last 16 of this season's Champions League competition.
The Catalan outfit made a winning start to that quest on matchday one, as a Messi hat-trick helped them to a 4-0 victory over PSV, but Mauricio Pochettino's side have work to do after suffering a 2-1 defeat away at Inter.
Recent Testimonials
I like it

The app has a lot of sports channels and quality is good!

Oh.my .God

Unbelievable working…you Just subscribed and tried for free

Excellent service

Excellent service , some English channels not the best but other European channels are brilliant all football always on

Live Sport channels

Sports and lots of other channels HD quality No bugs No spam Easy to change channels No credit card for trial —————————— 100% Recommended

Gbpsports

Perfect app to watch live channels in HD quality

No commitment and no credit card binding

The subscription is a new way which relying on a simple activation code, no commitment and no credit card binding. Live streaming is fast and clear.

Quality is Amazing

Just subscribed and tried, I gotta say the streaming quality is amazing! Very clear and no delay at all. I watched Man United match last Sunday, fatanstic video quality and I really enjoyed with my friend, great work and keep it up!

Plenty of stuff

Many thanks! Plenty of stuff.

I love the app

I love the app interface so simple and straight forward to use. The content is High Definition and finally the services are affordable.