Football Association of Malaysia (FAM) have made their stance very clear on what's next for NFDP in the aftermath of the early exit from the AFC U16 Championship on Thursday morning. The governing body made their move with the ceremonial removal of Lim Teong Kim as the head coach of Malaysia U16 national team immediately after the loss to Japan.
That move seemed to have caused consternation amongt the netizens with many castigating FAM for their swift action after the defeat. Malaysia's 0-2 defeat to Japan meant that they finished last in Group A despite having started strongly with a 6-2 thrashing of Tajikistan, who ironically joins Japan in the next stage of the competition.
Subahan was officiated the closing ceremony of a coaching course held by the Coaches Association of Malaysia (PJBM) met with the press to explain that the removal or sacking of Lim was the logical next step and that his contract with the Ministry of Youth and Sports (KBS) are two separate issues.
"Lim Teong Kim does not have a contract with FAM. LTK was rightfully the head coach of the U16 because when you want to participate in any AFC tournament, has to be through the parent body which is FAM. LTK's contract is with KBS so when we compete in the qualifiers, he was made head coach to represent FAM." 
"After the result yesterday, FAM have made a decision to relieve him of his duty after the end of his duties with the U16. His contract with KBS is up to them and the minister to make," said Subahan in the press conference held on Friday morning.
After NFDP failed in its first hurdle of reaching the 2019 FIFA U17 World Cup by failing to even get out of the group stage, the programme was called into question as to what and where it should go from now.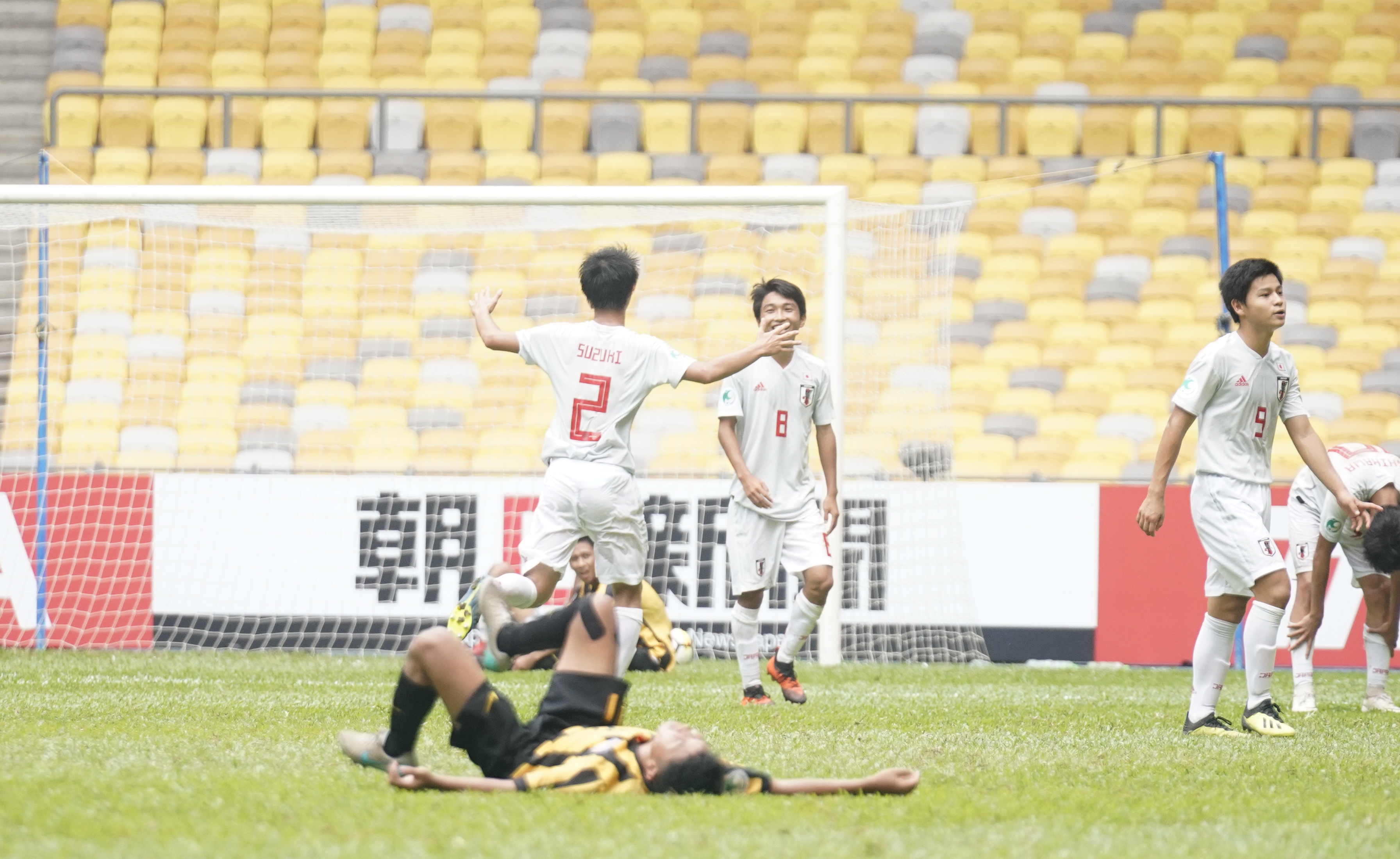 It has been made public that FAM are keen to take over the programme and spearhead it but have yet to come to a conclusion with the ministry on it. Subahan who is the head of FAM's youth and technical department once again reiterated the governing body's desire to handle NFDP.
"FAM have actually requested to take over the program if possible. As you know, NFDP have also set up a centre in Gambang where we are supposed to unearth high calibre players to represent the players. So the whole concept is right and we want to take over in a good. Meaning that we want to participate in a good positive way but FAM have to take over the whole show." 
"Therefore when the new minister came along, I as the chairman of the youth and technical department have had discussion to submit a request for the program to come under our wing so that we can give you the right expertise and knowledge on how to run the program properly. We met the minister at the parliment house two months ago and what we can do.
"Representatives from MSN, ISN, Education ministry and the minister hismself was also there in the meeting. We've met 3 times and in those meetings we are requested to send in a proposal. On 21 September through Stuart Ramalingam, we have already sent a proposal to the minister. But at the end, it's up to the minister to decide.
"Just that at FAM, we are serious in wanting the program to come under our wing, we don't mind working with any parties but our technical committee should be the one overseeing it. Next Wednesday we will have a meeting to discuss in detailed what needs to be done. Just because we lost doesn't mean the program has to be closed down. We are honest in wanting to improvise and make it better.
"What we want to do is this. We have a Technical Director who will engage with the state Technical Directors who also report to fam.  The play style, knowledge and right way of playing football to what we want is channeled to every level. we want to synchronise it all," added Subahan.
Follow Goal Malaysia on Instagram
 

View this post on Instagram

 

Malaysia U16's World Cup dreams are over in the AFC U-16 Championship, but head coach Lim Teong Kim still has time for levity in the post-match press conference! Harapan Piala Dunia B-17 pasukan Malaysia B-16 musnah selepas mereka tersingkir awal dari Kejohanan AFC B-16, tetapi jurulatih mereka Lim Teong Kim masih ada kesempatan berlawak dalam sidang media pasca perlawanan!
Recent Testimonials
I like it

The app has a lot of sports channels and quality is good!

Oh.my .God

Unbelievable working…you Just subscribed and tried for free

Excellent service

Excellent service , some English channels not the best but other European channels are brilliant all football always on

Live Sport channels

Sports and lots of other channels HD quality No bugs No spam Easy to change channels No credit card for trial —————————— 100% Recommended

Gbpsports

Perfect app to watch live channels in HD quality

No commitment and no credit card binding

The subscription is a new way which relying on a simple activation code, no commitment and no credit card binding. Live streaming is fast and clear.

Quality is Amazing

Just subscribed and tried, I gotta say the streaming quality is amazing! Very clear and no delay at all. I watched Man United match last Sunday, fatanstic video quality and I really enjoyed with my friend, great work and keep it up!

Plenty of stuff

Many thanks! Plenty of stuff.

I love the app

I love the app interface so simple and straight forward to use. The content is High Definition and finally the services are affordable.